NEW FIREFLIGHT SONG "UNBREAKABLE" DEBUTS ON NBC TONIGHT
Song Selected by NBC as Soundtrack for Promo of New Hit Show "Bionic Woman"
NEWS SOURCE: Provident Music Group
October 24, 2007

(Nashville, Tenn.) October 24, 2007 – Brand new music from female-led rock band Fireflight will debut tonight on NBC with the band's yet unreleased track "Unbreakable" selected to air in promotion for the network's new hit show "Bionic Woman." The promotional spots begin airing tonight on NBC and will run throughout the week.
The high-impact new song is the title track for Fireflight's forthcoming sophomore album releasing spring 2008. Although the album is months from release at retail, the title track is an instant hit with NBC executives.
Janine Kerr, NBC/Universal Director of Promo Services, says, "Once I heard 'Unbreakable' by Fireflight, it just made sense that NBC should use this song in 'Bionic Woman' promos. In fact, the whole CD is great. Buy it!"
The single is scheduled for digital download at iTunes and other select digital channels in November.
Fronted by female vocalist Dawn Richardson, Fireflight's music has been featured on E! Entertainment's "Style Network," "America's Funniest Home Videos," and in music-video reels at both American Eagle and Journey's stores across the country. Fireflight is currently on tour playing 140 shows this year, and has delivered two No. 1 rock singles "You Decide" and "Waiting" off its debut album.
For more on Fireflight, please visit www.fireflightrock.com and www.myspace.com/fireflight.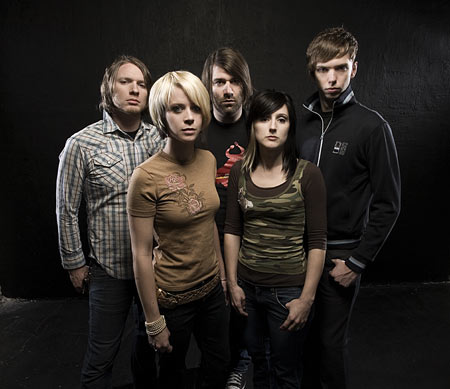 [2019]
Jan. | Feb. | March | April | May | June | July | Aug. | Sept. | Oct. | Nov. | Dec.
[2018]
Jan. | Feb. | March | April | May | June | July | Aug. | Sept. | Oct. | Nov. | Dec.
[2001 - 2017]
Visit our complete MUSIC NEWS ARCHIVE

World Premiere Video
(JFH Sponsor Spot)