- PROVIDENT'S FRIDAY BUZZ -
FOR THE WEEK ENDING MARCH 21, 2008
BRANDON HEATH AND VOLUNTEERS HELP WITH TORNADO CLEANUP IN LAFAYETTE, TN

CASTING CROWNS HOLDS TWO TOP 10 RADIO HITS THIS WEEK

PILLAR THANKS WORLD VISION FOR ALL OF ITS SUPPORT
NEWS SOURCE: Provident Label Group
March 21, 2008
Brandon Heath and Volunteers Help with Tornado Cleanup in Lafayette, TN: Come rain or shine, Brandon Heath and 20 volunteers traveled to Lafayette, Tenn., last Saturday to help clean up tornado destruction from last month's Macon County tornado. Brandon and crew were dropped off in a field where they cleaned debris from a farmer's pasture and ravine and removed sheet metal twisted in up-rooted trees was a common problem that the volunteers dealt with. Stormy weather could not break the spirits of the volunteers who worked through a thunderstorm in the fields for five hours. Many people were interested in returning to help the people of Lafayette and were extremely grateful that Brandon organized the event. "It was a galvanizing experience--we need to be out loving and helping people who are hurting, so the love of God is more evident to the world," said Jean Proctor, volunteer. Brandon Heath's single "Don't Get Comfortable" went up two spots from last week and is currently No. 7 on the AC-Indicator charts.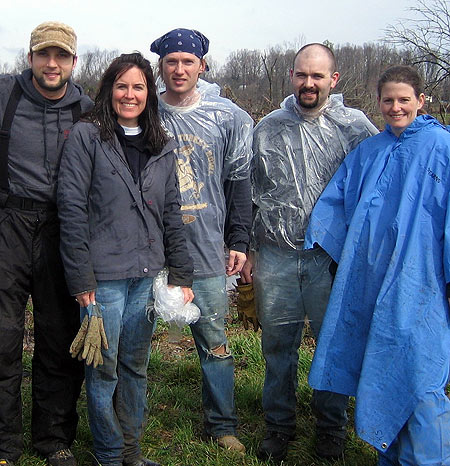 Casting Crowns Holds Two Top 10 Radio Hits This Week: Multi-platinum artist Casting Crowns lands an impressive stat this week at Christian radio with back to back chart rankings holding both the No. 7 and No. 8 spots on the R&R AC-Monitored chart with its two hit radio singles, the former chart-topper "East to West" sitting at No. 7 and the brand new radio song "Every Man" climbing to No 8. Additionally "East to West" is No. 8 and "Every Man" is No. 15 on the CRW-AC charts. With two songs in the top 10, the band is collectively reaching nearly 20 million listeners. Casting Crowns has seven consecutive No. 1 radio hits.
Pillar thanks World Vision for all of its Support: GRAMMY-nominated rock band Pillar, along with tourmates Building 429 and the road-crew, recently took time during the "For the Love of the Game" tour, to pose in their World Vision-apparel, as a thank-you to World Vision for the organization's constant support. For all upcoming tour dates and information about Pillar's "For the Love of the Game" Tour, featuring Building 429, Wavorly and introducing Brooke Barrettsmith, visit www.pillartour.com.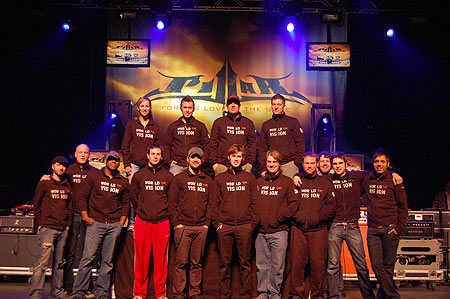 ###