REMEDY DRIVE DEBUTS ITS FIRST MUSIC VIDEO "DAYLIGHT"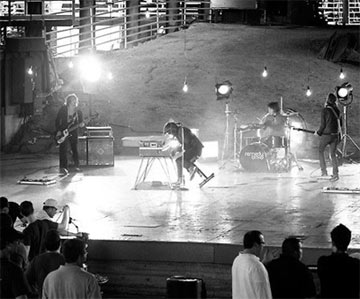 NEWS SOURCE: Savvy Media
July 29, 2008
New Word recording artist Remedy Drive filmed its first music video, "Daylight," from the band's Aug. 26 debut Daylight Is Coming at Sloss Furnaces in Birmingham, Ala. on June 16, 2008. Produced by The Erwin Brothers, the video made its national television premiere on TVU Friday, July 11, 2008. To view the video, visit: www.myspace.com/remedydrive or view the YouTube video below!
# # #