J O N N Y D I A Z
AND HIS TOP 10 HIT
"M O R E B E A U T I F U L Y O U"
TAKE OVER RADIO, INTERNET AND SOON.... TELEVISION!
World Premiere Of Music Video Debuts This Week On Spirit Network;

Fans Are Profoundly Impacted By Song's Message, Phenomenal Response Via Radio And Web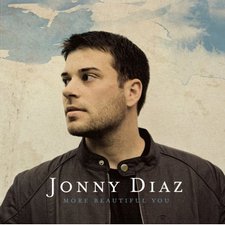 NEWS SOURCE: Vining Media
June 2, 2009
Nashville, TN - (June 2, 2009) - The current hit single by Jonny Diaz, "More Beautiful You," is not only taking over the radio and internet airwaves but is ready to take over television as well. With the support of INO Records/Columbia Records, Diaz is proud to announce the television world premiere of the music video for "More Beautiful You" this Friday, June 5th on the Spirit Network. With over a million viewers on a daily basis, the Spirit Network can be seen nationwide through Sky Angel's IPTV service and can be viewed online, 7 days a week, 24 hours a day.
The unique music video showcases how girls of all ages compare themselves to the "perfect" pictures of celebrities and models in magazines and on the internet. Seeing this video story unfold, through a mother and daughter being doted on by makeup artists and hair stylists, ends with the message that touched up photos and a lot of makeup don't matter, that what matters most is to embrace who God made you to be. The video made its internet debut last week on Tangle.com and can currently be viewed on its homepage.
As previously reported, not only is the industry buzzing about Diaz's single but letters are pouring in daily from music fans from all over the country to share how impactful the song is to them personally. Since the video appeared on Tangle.com just days ago, astounding positive feedback has been coming in from viewers, proving that the song's message is truly making a phenomenal impact on fans of all ages. Below are just highlights from music listeners and video viewers alike:
I don't think you know how many lives your song "More Beautiful You" has changed. My life just happens to be one of them. My whole life I've been told that I'm not skinny enough, pretty enough, smart enough, and all of the stuff the world bombards me with every single day. It eventually got to me. I became bulimic and I started cutting myself. I was bulimic for 2 years and I cut for 2 and a half years. Last night I was feeling so upset and so bad about myself and I was getting ready to cut and I wanted to purge so bad, and I was listening to WIBI when your song came on and I burst into tears because that's exactly what I needed to hear. That I was beautiful and that what mattered was inside not outside. I'm perfect enough because God created me in the image of himself. I can't tell you how awesome this song is. I thank God right now for giving you those lyrics. Thank you so much Jonny.
+ + +

Awesome message!! True for male and females of every age! We feel like we need to make ourselves something we are not to be approved by a sinful world... having felt that way many times in the past and still present at times it makes me happy to see videos like this!!

+ + +

AMEN! This is to all of those teenaged girls who are like this, be yourself! Never let what others say about you affect your beauty! Like the video said no one is more beautiful than you. I used to care about looking perfect, but then I realized that even if NO ONE thinks you're pretty, God does, and that's all that matters. Remember these words and always be yourself!

+ + +

I am a 13 year-old girl and your song impacted me (and my mom) in such a way, I feel that God led me to hear that song. I thank God that he gave you the words to write that song! I am tempted day after day with trying to fit in and be "beautiful." I find it amazing that a guy wrote a song so impactful on the way girls think. It seems that everywhere I look, I am bombarded with society telling me how I should think, dress, act, and so much more. Jonny, you have made an impact on my life. Thank you.

+ + +

Thank you so much for "More Beautiful You." God really used this song to help me on the path to healing from childhood sexual abuse. It is so true He can heal. He can erase all that and take me back to the eyes of a little girl. I look forward to hearing so much more on the radio from you!

+ + +

I was in the car and heard your song and it reminded me of a time in my life where I was that little girl. I starved myself trying to become perfect. This song is amazing and God is really using you to touch the lives of many.

+ + +

I heard "More Beautiful You" on the radio and it brought tears to my eyes. Any girl who remembers being a teen and how hard it was can relate to this song! Or even if you have a daughter or a niece - any girl can relate to the words....it's so true and encouraging! Hope to hear more from Jonny in the future!

+ + +

Awesome song and video! Thank you. What a beautiful message.

+ + +

What an inspiring video for daughters and mothers alike - and to be sung by a man. This is a very worthwhile posting - a great song and video.
The music video was directed by Carl Diebold (Switchfoot, Third Day, Skillet, Kutless, Building 429). For a behind the scenes of the making of the music video, visit: www.tangle.com/view_video.php?viewkey=23e534e421351750f780
"More Beautiful You" is the first single from Jonny Diaz's fourth CD, More Beautiful You, his first project with INO Records/Columbia Records, which released May 5th. The top 10 hit continues to climb the radio charts as well! The song is currently #6 on AC-Indicator's R&R Charts, and at #15 for R&R's AC-Monitored Chart.
www.JonnyDiaz.com
______________________________
(Seen below are stills from the music video, courtesy of INO Records/Columbia Records)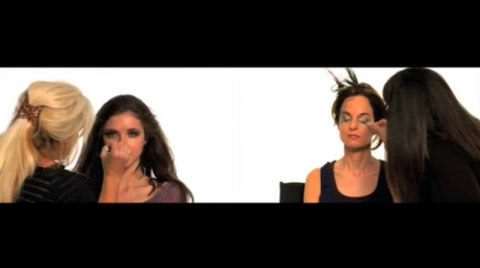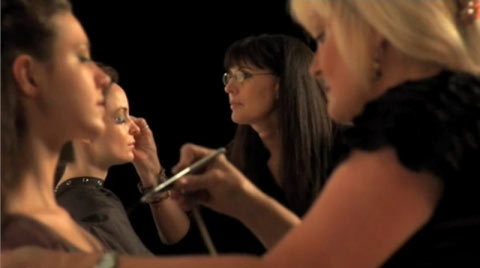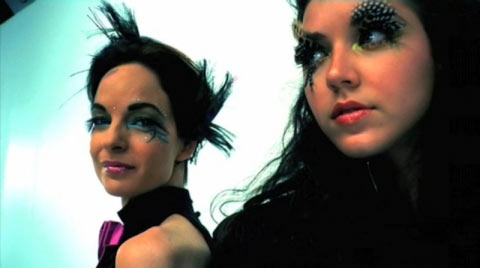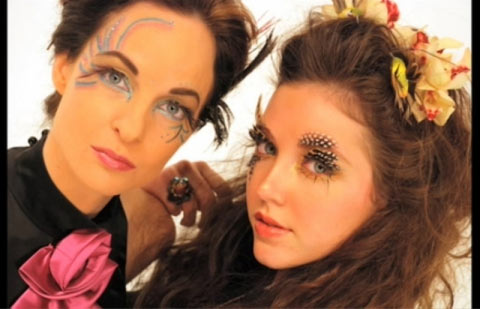 ###
For more info on Jonny Diaz, visit the JFH Artists Database.


[2022]
Jan. | Feb. | March | April | May | June | July | Aug. | Sept. | Oct. | Nov. | Dec.
[2021]
Jan. | Feb. | March | April | May | June | July | Aug. | Sept. | Oct. | Nov. | Dec.
[2001 - 2021]
Visit our complete MUSIC NEWS ARCHIVE