JULY 2009 TOOTH AND NAIL / BEC UPDATES!
First Single Already Top 5 At Radio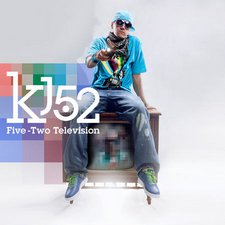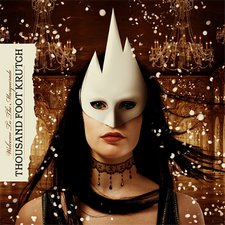 NEWS SOURCE: Overture Media
July 15, 2009
July is in full summer swing with festival appearances and the buzzing of many fall releases from our artists. See below for a list of upcoming releases and news tidbits. Stay updated with our artists by Twitter.
Overture-Media.com is revamped! Please stop by and check it out often for updates, blogs and artist news. Also stay up-to-date with us on Twitter: @overturemedia
In the Studio:
Kutless -- has been recording their second worship project "It Is Well," which is set to release October 20th on BEC Recordings. This is sure to be a fan favorite as "Strong Tower" was so widely received. Read the band's journal on the heart behind this project.
The Letter Black -- has been in the studio with Toby Wright working on the CD that will come out in September. The album is currently being mixed by JR McNeely. They performed recently at Cornerstone. Visit their MySpace for other concerts near you.
Touring:
As announced last week, Jeremy Camp & Bebo Norman will be heading out on Jeremy's "Speaking Louder Than Before" The Tour starting in September also including Natalie Grant. Check out his site to learn more.
Emery is on the "Bailout Tour" with the Maylene and the Sons of Disaster, Closure in Moscow, Secret & Whisper, Ivoryline and Kiros--starting this week July 16 running until September 5th. (S&W and Ivoryline splitting dates). Check their site for dates.
Since October is on tour this summer starting next month with a few dates with Saving Abel and then Trapt. Check out their MySpace for current dates.
The Glorious Unseen is hitting the West coast starting this week. This is prior to the release of their sophomore album on August 25th. Check out their newly designed MySpace for dates.
Kutless is starting again on the Welcome To The Family Tour. It kicks off on July 20th. Check their site.
Thousand Foot Krutch, Creation Festival: The Tour (this fall)
FM Static, Creation Festival: The Tour (this fall)
Radio Highlights:
Since October is currently at #22 with their Active Rock single "Guilty."
FM Static hit #2 at CHR last week with "Take Me As I Am"
Bebo Norman "The Only Hope" is #1 Inspo (7th week at #1!!)
Dominating on the ROCK format, Tooth & Nail has 8 songs in the Top 20!
* The Classic Crime "The Way That You Are" - #1
* Emery "The Poor and The Prevalent" - #5
* Ivoryline "Days End" - #7
* Children 18:3 "Mock The Music" - #8
* The Becoming "The One To Hurt You" - #9
* Ruth "Back To The Five" - #10
* FM Static "The Unavoidable Battle Of Feeling On The Outside" - #12
* Capital Lights "Return" - #17
Upcoming Releases:
Released this week:
The Glorious Unseen EP up at iTunes today featuring radio single "Heavy Hearted," plus worship track "How He Loves" and "All Around"
August Burns Red "Constellations"
July 28th
Neon Horse, "Haunted Horse: Songs of Love, Defiance and Delusion"
Starflyer 59, "Ghosts of the Past" 2 disc set
Ruth, "The Covers EP" single "Fix You" (Coldplay) -- EP coming soon!
August 25th
The Glorious Unseen, "The Hope That Lies In You"
September 8th
Thousand Foot Krutch, "Welcome to the Masquerade"
September 22nd
Hawk Nelson "Live Life Loud"
KJ-52 "Five Two Television"
The Letter Black "Breaking the Silence"
Jaymes Reunion "Everything You've Been Looking For"
October 20th
Kutless, "It is Well"
November 24th
Jeremy Camp "Live"
Music Video:
Kutless has debuted the title track "To Know that You're Alive," check out the video on YouTube.
iTunes App!
Tooth & Nail Records has launched an iPhone app, just search Tooth & Nail in the Apps store and get up-to-date info on all their artists.


[2021]
Jan. | Feb. | March | April | May | June | July | Aug. | Sept. | Oct. | Nov. | Dec.
[2020]
Jan. | Feb. | March | April | May | June | July | Aug. | Sept. | Oct. | Nov. | Dec.
[2001 - 2020]
Visit our complete MUSIC NEWS ARCHIVE