SESSIONS CONFERENCE TO OFFER CAREER GUIDANCE
FOR INDEPENDENT RECORDING ARTISTS
Patton House Entertainment Launches Nationwide Seminars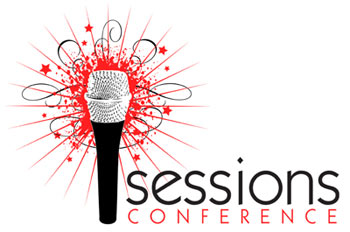 NEWS SOURCE: Turning Point PR
July 27, 2009
NASHVILLE, Tenn.— The SESSIONS Conference, an intensive, one-day seminar for regional independent recording artists, will be presented in six cities around the country this fall. Created by Andrew Patton, president of Nashville-based Patton House Entertainment, attendees will receive a wealth of practical tips and tools for launching or furthering a music career.
In addition to Patton, the SESSIONS Conference will feature seminars led by Grammy Award-winning producer Bubba Smith and business manager Brian Smith. Seminars will provide registrants with inside information on how the music industry is structured and how to effectively navigate through it. Portions of the day will cover such key topics as management, touring, booking, record labels, publishing, image, performance, production, recording, and business management.
"I'm thrilled to officially start our new conference line as an extension of what we do at Patton House Entertainment," said Patton. "We will focus on providing tips and tools to hard-working independent artists who want to get started or move their career to the next level. I also wanted to make this event cost effective for independent artists. It's in a city close to them; it's only one day; and it's under $100."
Registration for the SESSIONS Conference is now open in the following cities:
September 19 Louisville, KY
September 26 South Bend, IN
October 3 Nashville, TN
October 10 Cleveland, OH
November 7 Greenville, SC
November 14 Albuquerque, NM
A local church and Christian radio station is slated to host the SESSIONS Conference in each market, with additional sponsors including SESAC, Chick-fil-A, Brooke Gronewold Design Firm, Creator Designs, Hit Radio Promo, FlowersThatRock.Com, and StudentHopeLine.Com.
ABOUT THE SPEAKERS: Andrew Patton is President and CEO of Patton House Entertainment LLC. A 19-year music industry veteran, he has worked with more than 75 artists, including Amy Grant, Michael W. Smith, Sandi Patty, Third Day, Sixpence None The Richer, Jaci Velasquez, Point Of Grace, 4HIM, Jars of Clay and Jonny Lang.
Bubba Smith, a six-time Grammy and nine-time Dove Award-winning record producer, is a seasoned business executive in the Christian and Gospel music field. Smith has worked with such artists as Shirley Caesar, The Clark Sisters, Sandi Patty, The O'Jays, Point of Grace, Glen Campbell, and Michelle Williams (Destiny's Child).
Brian Smith is a 15-year music industry veteran and a founding member of the acclaimed Christian band FFH. The group sold nearly 2 million albums and recorded seven #1 hits. Smith's business management company currently represents 15 artists, including Rush of Fools and BarlowGirl, and he consults for many independent artists and small businesses.
ABOUT PATTON HOUSE ENTERTAINMENT: Patton House Entertainment, LLC was founded in 2005 and is a full service talent management firm. The company's current roster includes Rush Of Fools, Jimmy Needham, Sarah Reeves, and Joy Lippard. For further information, visit www.pattonhouseentertainment.com.
Information on each seminar, along with speaker bios, tools for promotion and registration can be found at www.sessionsconference.com.
###


[2021]
Jan. | Feb. | March | April | May | June | July | Aug. | Sept. | Oct. | Nov. | Dec.
[2020]
Jan. | Feb. | March | April | May | June | July | Aug. | Sept. | Oct. | Nov. | Dec.
[2001 - 2020]
Visit our complete MUSIC NEWS ARCHIVE