EE-TAOW RECORDS' DEBUT ARTIST UNHINDERED RELEASES BE OCT. 20
Album To Focus on Ushering In a New Generation of Worshippers
NEWS SOURCE: Savvy Media
August 28, 2009
(NASHVILLE, Tenn.) Aug. 28, 2009---EE-Taow Records' first signing, Atlanta-based Unhindered will release its national label debut, Be, Oct. 20, 2009. The album aims to help fulfill EE-Taow's mission, providing its young audience with an authentic, relevant worship experience.
Produced by Scotty Willbanks (NewSong, Third Day, DecembeRadio), Be delivers compelling melodies, prominent hooks, energetic performances, and lyrics that are full-to-bursting with honest expressions of worship and adoration. From the fist-pumping, crowd pleaser, "We Will," to the frenetic punk-inflected, "Light This World," to the next worldwide worship anthem, "Father Will You Come," Unhindered shatters any preconceived notions of what next generation worship is supposed to look like.
The album's debut radio single, "You Are My Creator," is a powerful corporate worship tune, while "No Other Name" sets the tone for a more intimate worship experience. "Who Is Like The Lord" opens with a spoken word monologue, while album-closer "Farewell Lullaby" features a soft, acoustic sound. But, while the songs range far and wide, one thing remains constant; both musically and lyrically, Unhindered exists to encourage honest, unhindered worship to a holy God.
"We want our music to bring people into an encounter with God," says keyboardist and co-frontman Ben Smith. "One of the biggest obstacles to worship is believers who are self-conscious. We want to kick down that wall, so we get the whole crowd on their feet, jumping around. We hope that Be will encourage listeners to really feel free to worship."
Rock worship band Unhindered comprises Ben Smith (keyboards, vocals), Pat Barrett (guitar, vocals), J.R. Collins (bass), Christian Paschall (drums), and Ashley Dasher (guitar). Hailing from Atlanta, Unhindered's independent release, City Streets (2005), sold more than 30,000 copies, creating a buzz among industry circles and garnering the attention of Teen Mania Ministries, who invited Unhindered to play for an Acquire the Fire event. Soon a regular on the ATF circuit, the band signed with Teen Mania's newly formed EE-Taow Records earlier this year and performs more than 150 dates annually, including Acquire the Fire events, Battle Cry gatherings, Xtreme conferences, Student Life camps, and local church concerts and camps. For more information on Unhindered and an up-to-date tour itinerary, visit www.unhinderedworship.com.
About EE-Taow Records
EE-Taow Records is a music company that has the desire to enable the connection between our Creator and people of this world, His creation. The artists who record for EE-Taow write songs for their generation because they have a gifting to lead others in worship and singing to God. The VOICE of EE-Taow Records is uncompromising and excellent… It is worshipful and reflective.... It is inspired and genuine... it is TRUE. It is REAL. For more information, visit: www.eetaowrecords.com.
About Teen Mania Ministries
Teen Mania Ministries exists to provoke a young generation to passionately pursue Jesus Christ and to take His life-giving message to the ends of the earth! Its core values are faith, integrity, relationships, vision, and excellence. To find out more about Teen Mania Ministries, visit: www.teenmania.com.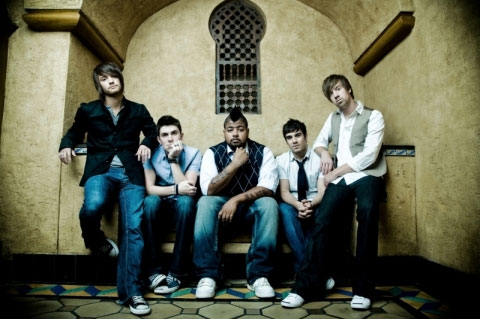 [2021]
Jan. | Feb. | March | April | May | June | July | Aug. | Sept. | Oct. | Nov. | Dec.
[2020]
Jan. | Feb. | March | April | May | June | July | Aug. | Sept. | Oct. | Nov. | Dec.
[2001 - 2020]
Visit our complete MUSIC NEWS ARCHIVE