The Christian Music Hall of Fame Announces 2010 Hall of Fame Inductees
8 Artists and Bands Inducted into the Hall of Fame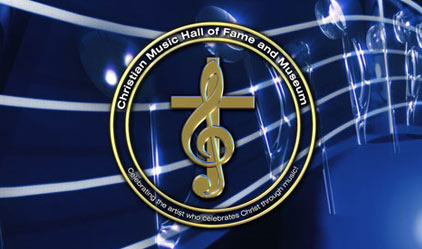 NEWS SOURCE: Christian Music Hall of Fame
January 1, 2010
(FRISCO, Tx.) Jan. 1, 2010— For the fourth consecutive year, the Christian Music Hall of Fame has announced their inductees into the Hall of Fame. This year's inductions include a very mixed group of individuals and bands which cover a wide range of Christian music.
The inductions consist of Babbie Mason, Bloodgood, Bruce Carroll, the Newsboys, Randy Stonehill, Steve Green, Third Day and Whiteheart.
"We believe these artists are most deserving to be recognized for their outstanding contributions to not only Christian music, but for their ministries as well," states Andy Woolard, Director of Operations for the Christian Music Hall of Fame. "We are excited to pay tribute to the great careers these artists have had and those who continue to encourage others with their music and ministries."
The inducted artists will be formally recognized during the 3rd annual Visionary Awards show to be held in the Dallas, Tx area on November 6, 2010. The Visionary Awards are an annual event highlighting the top talent in a variety of genres of Christian music.
"This year's show will not only feature the awards presentations, but there will be lots of music from a variety of artists, comedy and much more," adds Woolard. "This will be a great night of music, laughter and fellowship. We already have confirmation from Babbie Mason and Bruce Carroll that they will both be attending the show. We have many more plans for a great show and will keep fans updated on our website."
ABOUT THE CHRISTIAN MUSIC HALL OF FAME
The Christian Music Hall of Fame is a non profit 501(C)(3) charity paying tribute to Christian artists in all genres of music. Funds are currently being raised to open a museum highlighting the careers of numerous artists. For more information, please visit their web site at www.hallmuseum.com


[2020]
Jan. | Feb. | March | April | May | June | July | Aug. | Sept. | Oct. | Nov. | Dec.
[2019]
Jan. | Feb. | March | April | May | June | July | Aug. | Sept. | Oct. | Nov. | Dec.
[2001 - 2018]
Visit our complete MUSIC NEWS ARCHIVE