GUARDIAN LAUNCHES KICKSTARTER CAMPAIGN FOR NEW FULL-LENGTH RECORD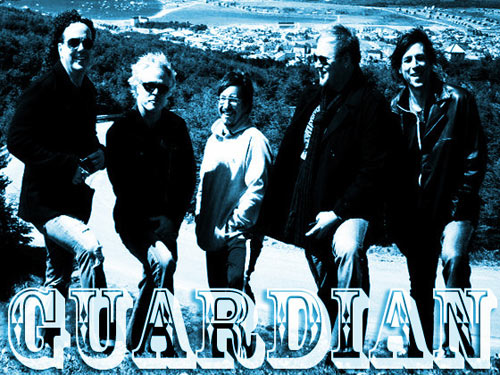 NEWS SOURCE: Guardian
February 21, 2012
Veteran Christian rock band Guardian has launched a campaign for a new album on Kickstarter.com--the world's largest funding platform for creative projects.
"It's been exciting to see the amazing outpouring of support that some musical artists have been able to generate through Kickstarter" says bassist David Bach. "It's a new and unusual way to raise funds for creative projects--but our fans are great...so we've humbly decided to ask our Guardian friends worldwide for their help".
"Making the "Three To Get Ready" EP this past fall was very energizing for all of us, adds vocalist Jamie Rowe. "It was great to find out that the band chemistry is still intact and that the Guardian engine is still running strong. We're really excited at the hope of making a new record. The days of record deals for bands of our era are long gone. The idea of being "signed" to our fans--instead of a record company--is an exciting thought. We are grateful for the support of all of the long-time friends of Guardian. Hopefully, they can help us bring the dream of a new album to life".
"In our true goofy style, we've tried to have fun with this Kickstarter campaign" says Bach. "We call this the Cat Starter Project--because our guitarist Jamey Perrenot has this amazing black cat named Kirbee--who only has 3 legs. He's kinda been there and back...but is still at it--just like us!! He's the Guardian mascot...he's a very rock & roll cat!
Guardian's Cat Starter campaign will run from February 21 through April 21. The band is attempting to raise $30,000 USD to record a full-length album and related promotional expenses. Donations begin at $1.
Link:
http://www.kickstarter.com/projects/guardian2012/guardian-the-cat-starter-project
###
For more info on Guardian visit the JFH Artists Database.