Hillsong Release Two Brand New Songs in Advance of Upcoming Live Album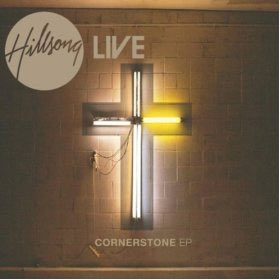 NEWS SOURCE: Sparrow Records
May 24, 2012
"God is building a home. He's using us all - irrespective of how we got here - in what he is building. He used the apostles and prophets for the foundation. Now he's using you, fitting you in brick by brick, stone by stone, with Christ Jesus as the cornerstone that holds all the parts together." Ephesians 2:19-22 (MSG)
Hillsong releases the all-new live album Cornerstone on July 3, but you can get a taste of the project today with the Cornerstone EP, available now on iTunes and Amazon. This special digital set features both studio and live versions of the soul-stirring title track and first single "Hope of the World."
The upcoming album offers fresh, new songs to churches worldwide, with a simple desire to place emphasis on Jesus and a prayer that people everywhere - regardless of circumstance - will be encouraged to find hope in Christ, the Cornerstone. Filled with songs such as the title track "Cornerstone"; new anthem "Beneath The Waters (I Will Rise)"; and upbeat praise, "Running".
Cornerstone, recorded in Sydney, Australia, includes performances by Reuben Morgan, Darlene Zschech and worship teams from London, Stockholm, and Cape Town. It features new songs written by Morgan, Hillsong UNITED, and Brooke Fraser among others. Besides digital and CD formats, a DVD featuring 15 tracks will also be available as well as a CD/DVD deluxe edition.
Cornerstone EP Track Listing:

Cornerstone (Studio Version) 3:26)
Hope of the World (Studio Version) 3:38)
Cornerstone (Live) 6:49)