Seth Hecox of Becoming The Archetype Records Folk Album, Releases First Track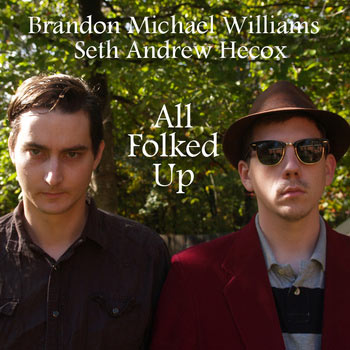 NEWS SOURCE: Seth Hecox
November 5, 2012
Today at 9:00am EST, the first track from "All Folked Up" was released via bandcamp and Facebook. The track, titled "Without A Spark", is the first material released to the public from the new project by Seth Hecox, also of Becoming The Archetype.
Link to track: bmwsah.bandcamp.com
The long-time metal musician (Becoming The Archetype has released 5 albums on Solid State Records over the span of 8 years) has taken a serious turn to the softer side on this release. Written and recorded with friend Brandon Michael Williams, "All Folked Up" is an album of 10 songs that celebrate the rootsy, folksy, Americana sound, a la Ryan Adams, Wilco and Bob Dylan.
Says Seth, "After so many years of making music that was huge and layered and intense, I found myself longing to be expressed in more simple terms. So my old friend Brandon Michael Williams and I started writing simple songs that each told a story and expressed our views of the world in a more stripped-down way. We found the perfect producer in Andrew Ratcliffe (Pokey LaFarge, Jars of Clay), and the songs came out beautifully."
"All Folked Up" is set to be released December 4, 2012 on iTunes, amazonmp3, and through the above-mentioned bandcamp site.
# # #
For more info on Becoming The Archetype visit the JFH Artists Database.