Jeremy Willet Releases New Single Written For His Son For Free On Noisetrade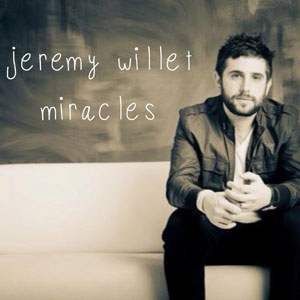 NEWS SOURCE: Willet / Noisetrade
August 27, 2013
Jeremy Willet is the lead singer & songwriter for the band, Willet. On December 7th, 2010, he and his wife were approved by America World Adoption, to adopt an infant boy (0-18 months old) from Ethiopia, Africa. On June 1st, 2011, the dossier arrived in Ethiopia, and the couple started waiting for a referral. In November 2011, a major delay was announced in Ethiopia, increasing the wait time from 5-7 months to 18-24 months. Although this was difficult news, God made it clear that the family should remain faithful, and active in the ministry of caring for the poor. In October 2012, with news of another increased wait time of 24-32 months in Ethiopia, The Lord surprised Jeremy & Kathleen with a NEW opportunity. In February 2013, Jeremy and Kat flew to Ghana, Africa to meet their new son, Evans. Since that time, Kathleen & Evans have been in Ghana working through the adoption process & U.S. immigration while Jeremy traveled back and forth in between tour dates. Kathleen & Evans are still in Ghana today.
Jeremy has just released a new single titled "Miracles" through Noisetrade. This piano/vocal song written by Jeremy Willet for his son was recorded as a "thank-you" to the many families around the U.S. who have prayed and financially supported the adoption. As the process is still not over, please continue to pray for the family to be re-united soon, and if the Lord leads you to financially give, please give generously by giving a "tip" for this download, or by donating at www.jeremyandkatwillet.com. If each of Jeremy & Kat's social network friends gave a $1 "tip" for this download, Kathleen & Evan's flight home from Ghana would be covered!
_____________________________________________________


We are so grateful for your support of our adoption. We are approaching the end of a 3 year adoption process, but this adoption has been nothing short of a miracle, and we give Jesus the praise! Enjoy the song!
-Jeremy & Kat Willet
_____________________________________________________
MIRACLES (LYRICS)
Miracles are all around
in the sights and in the sounds
He can take fish and bread and feed 5,000 men
Justice is what we stand for
hidden in the treasure of the poor
He can make the sun stand still
still we want more
Iím praying for a miracle
I said Iíd give up everything
Even before I knew your name
Orphans will become daughters and sons
Even before I knew your name
My love never changed
Waiting here for just a sign
crawling on my knees from time to time
He can sit down at a feast and turn water to wine
Oceans cannot, oceans cannot, oceans cannot
Canít separate us
Download the song on Noisetrade here: http://noisetrade.com/jeremywillet/miracles-single