Children 18:3 Launch Kickstarter To Fund Final Album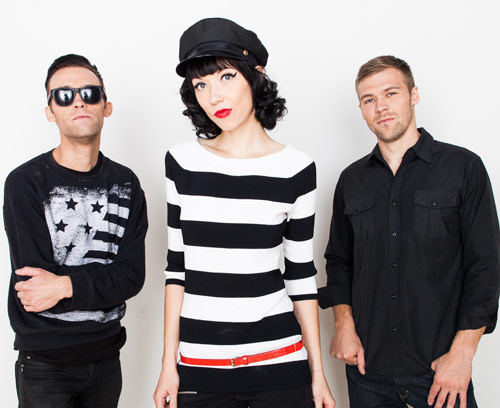 NEWS SOURCE: Jesusfreakhideout.com / Children 18:3
January 3, 2014
Sibling rock band Children 18:3 has just posted a Kickstarter campaign to fund a brand new album, but it's not just a new studio album... it's their final one.
The full announcement on Kickstarter reads:

Children 18:3 has released 2 EPs and 3 full length records through Tooth and Nail. Now we are doing our final album with the fans.

We need your help to partner with us as we record our final album. We want to make the album of our life. We have so much to say on this record and for this one, we have no boundaries to make a label happy because you are the label! Our time at Tooth and Nail has come to an end and we have so many amazing stories and memories from our time there. Instead of signing with another label and starting the machine up again, we, along with our management team at Triad Music, feel it's time to pour our hearts out like never before and to do that, we need you. The fans.

Have no doubt, this will be the most rockin and better yet honest Children 18:3 album we've ever recorded. The world needs honesty. The world needs hope. The world needs amps turned to 11!

We are shooting for a financial goal of $25,000. This will cover the recording, mixing and mastering of our final album. Anything over that set goal will be used for videos, publicity or anything else we can do to continue reaching the world and giving you, the fans special access to everything Children 18:3.

You have been there for us since 1999 and we want to give you the absolute best album of our lives. Thank you for checking this out and we cannot wait to partner with you! Thank you for so many great years and we are blessed to partner with you in our final chapter of what is Children 18:3!
Visit Kickstarter for the full campaign details!
For more info on Children 18:3 visit the JFH Artists Database.