Clear Sight Music Releases NEW V. Rose "Am I Trending" Music Video featuring Flame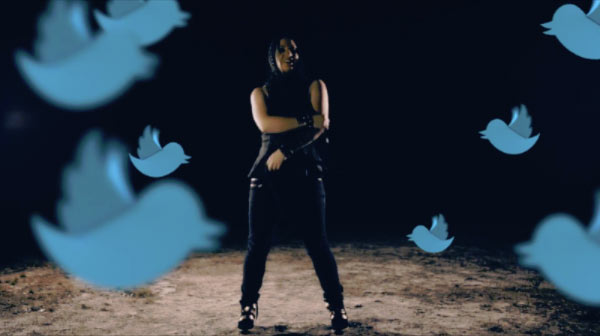 NEWS SOURCE: Gospel PR
August 28, 2014
St. Louis, MO—August 27, 2014—Clear Sight Music artist V.Rose releases the first music video "Am I Trending?" from her sophomore album, Forever After.
When asked where her influence for this song came from V. Rose said "This song absolutely comes from within. It's so easy to become obsessed with what other people think of you. 'How many likes do I have on my Instagram? If I get more than this person I must be better.' These are the kinds of thoughts that no doubt easily corrupt our minds. I wanted to call attention to it in this song, and show how silly it is when you say what you're thinking out loud. It's so important to keep each other accountable."
"Am I Trending?" is a departure from V.Rose's EDM/Top40 norm, into a trap-like, 808-heavy hip-hop paradise produced by Spechouse. The single features Clear Sight Music owner and label mate FLAME who is credited with her breakout exposure with his hit single "Surrender."
"FLAME and his wife, Crystal, have been tremendous mentors in both my life and music," V. Rose said. "I would say I've grown light years in learning from FLAME about how to engage your audience and how pointing people to Jesus is the ultimate goal of it all. This song is meant to encourage people to keep Godly standards, be themselves, and to avoid seeking validation from the wrong places."
"Am I Trending?"
V.Rose feat. FLAME
Forever After
Clear Sight Music (2014)
Produced by: @Spechouse
Written by: Vienna DaRe, Lamontt "SPEC" Blackshire, and Marcus Gray
Performed by: @VRosemusic & @Flame314
Related Links:
"Am I Trending" Video: http://youtu.be/1bHOFKxMhy8
V. Rose on Facebook: https://www.facebook.com/vrosemusic
V. Rose on Twitter: https://twitter.com/VRoseMusic
Forever After Album: https://itunes.apple.com/us/album/forever-after/id876408653
Gospel PR: www.gospelpr.com
- ### -
For more info on V.Rose visit the JFH Artists Database.
For more info on Flame visit the JFH Artists Database.