Virtual School of the Arts Brings Music Education and Music Industry All-Stars to Nashville Starting April 1
Nashville-based 501(c)(3) is bringing music education back to schools, bridging the gap between aspiring students and professional instructors with significant music industry experience.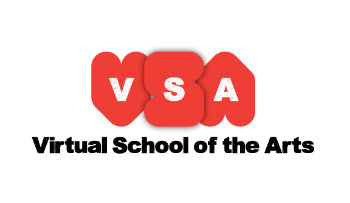 NEWS SOURCE: Nashville PR
March 25, 2015
(NASHVILLE, Tennessee) -- With music and the arts disappearing from schools nationwide, Virtual School of the Arts (VSA) is stepping forward to bring music education back to our schools. On April 1st, the program will launch in its first Middle Tennessee school, setting up shop at John Early Museum Magnet Middle School in Nashville.
"Through our partnership with John Early Museum Magnet Middle School, we are able to give music lessons via Skype to students that normally couldn't afford private music lessons right here in our city," says VSA founder and renowned drummer and songwriter, Chad Chapin (Ben Folds, Casting Crowns, dcTalk).
Based in Nashville, the 501(c)(3) non-profit organization provides scholarships for music lessons and the arts to inner city youth and students who do not have access to the arts. All lessons are one on one and taught via Skype with top instructors from all over the world. Due to school budget cuts and/or lack of finances, VSA bridges the gap between aspiring students and professional instructors with significant music industry experience.
"Virtual School of the Arts will offer skills that will expand our students culturally and emotionally," says Principal Rise Pope at Nashville's John Early Museum Magnet Middle School. Adds the school's band director, Ila Nicholson, "Students can take their music skills to new levels and gain life altering experiences beyond the limits of their environment."
"The schools that produced the highest academic achievement in the United States today are spending 20% to 30% of the day on the arts, with special emphasis on music," states Chapin. According to VSA's website, students in music education programs scored 22% percent higher in English and 20% higher in math scores on standardized tests. And schools with music programs have significantly higher graduation rates than those without programs (90.2% as compared to 72.9%).
"VSA knows the importance of the arts in schools," says Chapin. "Studies show that schools that have lost their arts programs have seen their grades drop, and students who take lessons in the arts are more likely to succeed and go on to become leaders. VSA specializes in mentoring the next generation of leaders who in return will lead others. Our mission is to give every student access to music and art instruction in order to empower them for the future."
VSA has amassed an impressive list of music industry leaders to serve as instructors, including Garrett Goodwin (Carrie Underwood), Matt Butler (Sheryl Crow, Vince Gill, Kirk Franklin), Brandon Young (John Hiatt), Rachael Lampa (Hozier), Aynsley Martindale (Nashville Symphony), Ryan Greenawalt (Lady Antebellum, Josh Turner), Deanie Richardson (The Chieftains, Vince Gill, Bob Seger), Jordan Hester (Kenny Chesney, Nick Carter), Tim Rosenau (TobyMac, Relient K), Evan Weatherford (Mandisa, Natalie Grant), Annie Clements (Sugarland) and many more.
VSA needs the support of those that support the arts. Donations are tax deductible.
Watch VSA's short promotional video: http://youtu.be/oX58ZH0pNEI
For more information about Virtual School of the Arts, visit www.virtualschoolofthearts.org.
- ### -
For more info on Rachael Lampa visit the JFH Artists Database.