SYRIAN REFUGEE'S DAUGHTER, NO. 1-SELLING RECORDING ARTIST
AUDREY ASSAD JOINS "WE WELCOME REFUGEES" MOVEMENT
Assad, We Welcome Refugees, World Vision, The Justice Conference, World Relief, Q Ideas Partner To Provide Churches Resources For National Refugee Sunday June 26

Assad Travels To Lebanon With World Relief As Millions Of Syrians Seek Refuge

Worship Leader Offers Assad's "Even Unto Death" On Song Discovery Disc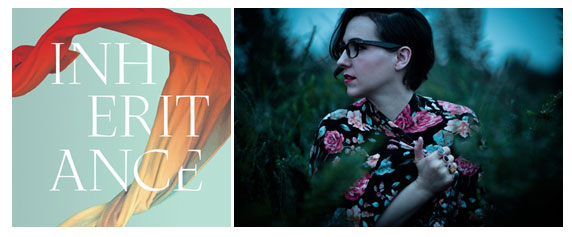 NEWS SOURCE: Hoganson Media
June 20, 2016
As the daughter of a Syrian refugee, critically lauded singer, songwriter and author, Audrey Assad, is passionate about the plight of refugees. Having spoken about art, faith, womanhood, justice and pornography addiction at numerous Catholic and Evangelical events, she now also joins We Welcome Refugees, World Vision, The Justice Conference, World Relief and Q Ideas, in bringing awareness to the refugee crisis.
Through this partnership, worship leaders and churches around the world are being invited to sign up to join in National Refugee Sunday June 26 in order to receive free access to resources for them to use. These resources include graphics, information and speaking points for pastors, as well as lead sheets for worship songs from Audrey Assad, Ellie Holcomb, Paul Baloche, Sandra McCracken, Robbie Seay, The Brilliance, Young Oceans, Ike Ndolo, Isaac Wardell and Jaye Thomas. The themes of these songs range from God's provision and mercy to specific refugee issues.
"I am hoping that music ministers around the nation and the world will see this as a gift of opportunity-the opportunity to pray for and in solidarity with refugees everywhere, and to open the hearts of the faithful to sheltering these precious souls in any way we can," says Assad.
According to We Welcome Refugees, 7.6 million Syrians are displaced within the country, and 3.8 million have sought refuge in other countries. The UNHCR's latest figures reveals the crisis as families are moving not to simply better their lives, but to literally save their lives.
"Considering my heritage, I suppose my reason for carrying a spiritual and emotional burden for Syria and her people is a little more personal than it might be for many Americans," writes Assad in her family's story for We Welcome Refugees, "Dream, Believe, Do, Repeat." "Still, I don't believe this is meant for me to carry alone. I'm not a politician, nor do I consider myself so much as a lay student of politics. That is to say, my only goal in sharing our story is to help put a more human perspective on the concept of Syrian refugees, for those who don't have a direct connection with these individuals."

A video of her testimony as a first-generation daughter of a Syrian Refugee, filmed during The Justice Conference earlier this month for Willow Creek Community Church (where Assad will be leading worship July 17) will also be made available to churches everywhere to share with their congregations during National Refugee Sunday.
Assad is also offering the lead sheet for "Even Unto Death" for National Refugee Sunday. The song was inspired by Coptic Egyptian Christian martyrs and Philippians 2:5-8-it can be heard on Assad's five-star acclaimed and No. 1 selling album, Inheritance, released earlier this year on Fortunate Fall Records with Tone Tree Music distribution. The song will also be featured on the July/August Worship Leader Song Discover disc.
Following National Refugee Sunday and her appearance at Willow Creek Community Church, Assad will travel to Lebanon with World Relief in September to experience and participate first-hand in the work that is being done there to help refugees.
For more information on Audrey Assad, her touring and Inheritance, go to www.audreyassad.com, Facebook, Twitter, Instagram and YouTube.com.
About Audrey Assad:
Lauded by the New York Times, multiple Dove Award nominee and iTunes Christian Breakthrough Album of the Year recipient (The House You're Building, 2010) Audrey Assad releases music she calls "soundtracks for prayer" on Fortunate Fall Records, which she co-owns with her husband, William Price III. In addition to her own albums, Audrey has written songs for Matt Maher, Christy Nockels, Brett Younker, Sarah Hart, Meredith Andrews and others, and is featured on Chris Tomlin's RIAA certified Gold record, Glory in the Highest (2009). Having toured with Tenth Avenue North, Matt Maher, Jars of Clay and others, Audrey has further been featured at Mass at St Patrick's Cathedral and during the Papal Event "World Meeting of Families." She also writes reflective and devotional entries for the likes of Christianity Today, the Magnificat and Blessed is She.
About Tone Tree Music:
Established in 2010, Tone Tree Music offers sales, retail marketing, distribution and project management for its artists. Tone Tree Music has represented such acclaimed artists as The Civil Wars, Lindsey Stirling, Holly Williams, John Mark McMillan, Matthew Perryman Jones, Leagues, Mindy Smith, Paper Route, Peter Bradley Adams, Jars of Clay, Ruelle, Nashville Indie Spotlight, Jillian Edwards, The Vespers, The Saint Johns and more. (www.tonetreemusic.com)
###
For more info on Audrey Assad visit the JFH Artists Database.