Josh Lovelace Premieres
"You're My Very Best Friend" Video
at The Rock Father
NEEDTOBREATHE Member's Debut Family Album Young Folk is Out 11/17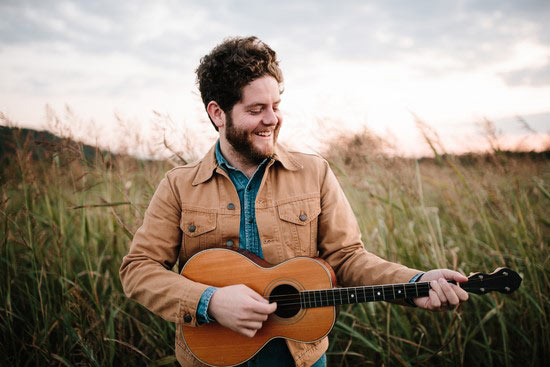 NEWS SOURCE: Missing Piece
October 10, 2017
On November 17th, Josh Lovelace of the Grammy nominated rock band NEEDTOBREATHE will release his debut family album Young Folk. The collection of songs features guest appearances from Ben Rector, Ellie Holcomb, Spirit Family Reunion, and members of children's music trio Sharon, Lois, & Bram.
Today, The Rock Father premiered Josh's animated video for "You're My Very Best Friend," watch the video here: https://youtu.be/ZRoXB61nkmk
In a lot of families, parents leave the room when kids play their favorite kiddie songs, and kids leave the room when parents play their favorite grown-up songs. That's not the way it was in Josh Lovelace's family when he was a kid, and it's not the way it is now that he has two kids of his own. His first solo album, Young Folk, is a love letter to the two generations before him, and the one that follows.

"I always knew I wanted to make a record for kids," says Lovelace, who plays keyboards in the Grammy-nominated rock band NEEDTOBREATHE. "And I knew I wanted to make the music folky and accessible, rather than annoying or watered down." The resulting album, inspired by homespun musicians from Wilco to James Taylor, tells the story of Lovelace's family – and lots of other loving families, as well.
Young Folk is the fruit of a lifelong passion for children's music, which helped inspire Josh to become a professional musician. The first band he saw live was the beloved Canadian trio Sharon, Lois & Bram, and his first performances were for younger kids while working at a summer camp. Alone among members of famous rock bands, he's been training to be a children's music artist his whole life.
In 2011, when NEEDTOBREATHE played Canada for the first time, Lovelace reached out to Sharon, Lois & Bram. "To me, it was like meeting the Beatles," he laughs. He became good friends with them and considers them mentors. Sharon Hampson and Bram Morrison sing on Young Folk's most poignant tune, "Sing A Song For Me." (Sadly, Lois Lilienstein passed in 2015).
In addition, Young Folk features guest appearances by the Americana ensemble Spirit Family Reunion (on the twanging "Going to Knoxville"), Dove Award-winning singer-songwriter Ellie Holcomb ("More Time With You"), Nashville pop phenom Ben Rector ("A Bear in the Woods") – and most importantly, Josh's wife Whitney, on flute and backing vocals and his son Henry, age four, on vocals. His daughter Margo, barely a year old, contributed baby noises and lots of smiles.
"This record is a love letter to my kids," Josh says. "I hope it's a special thing for them to cherish. When I'm on the road, their dad's voice fills the room, even when he's thousands of miles away. But also, songs have lives of their own, and I'm excited for other people to hear the songs, and maybe adopt them as a part of their family too."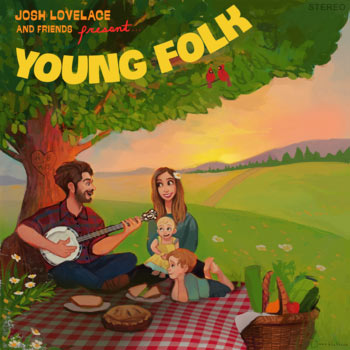 Tracklisting:
Good Morning
You're My Very Best Friend
Daddy's Beard
Messy Bessy
A Bear In The Woods (feat. Ben Rector)
It's Okay Margo
More Time With You (feat. Ellie Holcomb)
Road Trip, Road Trip
Going to Knoxville (feat. Spirit Family Reunion)
Eat Your Vegetables
Sing A Song For Me (feat. Sharon & Bram)
Henry My Son
Climb A Tree
Blanket
Your Love Is On My Heart