GRAMMY®-NOMINATED RHETT WALKER BAND ANNOUNCES SELF-TITLED EP - AUGUST 10TH
NEW SINGLE "SAY HELLO" AVAILABLE NOW; MUSIC VIDEO DEBUTS TODAY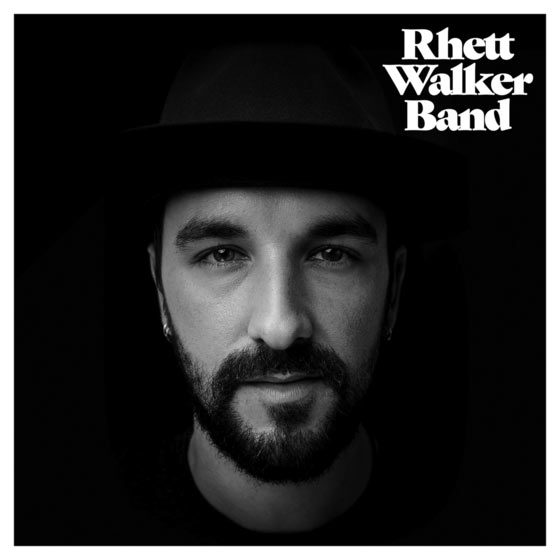 NEWS SOURCE: Merge PR
April 20, 2018
NASHVILLE, TENN (APRIL 20, 2018) Grammy-nominated Rhett Walker Band has released a brand new single, "Say Hello," that is available now and will be on the upcoming self-titled EP releasing August 10th in partnership with Essential Records/Sony Music. Also debuting today is the music video for "Say Hello," which you can watch here or below.
"I'm super excited for this new video," shares Rhett Walker. "I think the team captured the essence of this song. 'Say Hello' is about how it's easy to close off in our own little world and focus on our shame and get caught up in the what-ifs and how that can be a downward spiral, but the reality is because of Jesus, you can say 'hello' to the brand new you and find freedom and a family. Say 'goodbye' to the worn and weary and say 'hello' to the brand new you."
Fans can also look forward to two additional songs debuting this summer before the August release date. To pre-order the EP, click here. To stream or download "Say Hello," click here.
Lauded since their 2012 debut album Come To The River, which includes the GRAMMY-nominated song, "When Mercy Found Me," Rhett Walker Band has been featured in The Huffington Post, Fox News, Relevant and Parade online, among many others. This new song follows the 2017 single "I Surrender." See below for the current tour dates for the Rhett Walker Band.
ABOUT: Rhett Walker Band has released two albums, 2012's Come To The River and Here's To The Ones in 2014. The band was nominated for a GRAMMY for the single "When Mercy Found Me." The band has also toured with the biggest Christian artists, such as MercyMe, Newsboys and more, and appeared multiple times on the Grand Ole Opry. They are also three-time GMA Dove Award nominees (New Artist of the Year, Rock/Contemporary Album of the Year and Rock/Contemporary Song of the Year). The music critic Bob Lefsetz of The Lefsetz Letter stated, "If you like rock music, if you like power chords, dynamics, changes…if you like nodding your head, putting on an album and letting it play from beginning to end, putting you in a mood wherein the rest of the world does not matter, this is for you! ...And listen to Rhett's vocal. Boy, this guy can SING! I didn't have to play this album five times to get it. I didn't have to tap my foot, waiting to be hooked. I was enthralled IMMEDIATELY!"
RHETT WALKER BAND TOUR DATES
*The Journey Tour with Building 429
4.20.18 Virginia Beach, VA*
4.21.18 Gassaway, WV*
4.22.18 Madison, IN*
4.27.18 Elizabethtown, KY*
4.28.18 St. Marys, OH*
4.29.18 Midland, MI*
05.04.18 Wilmington, NC*

05.05.18 Rawlings, MD*
05.06.18 Columbia, MD*
05.14.18 Smyrna, TN
05.15.18 Smyrna, TN
07.01.18 Vinemont, AL
07.20.18 Savannah, TN
08.18.18 Casper, WY
###
For more info on Rhett Walker Band, visit the JFH Artists Database.