TAUREN WELLS RECEIVES PLATINUM CERTIFICATION FOR POWERFUL HIT SINGLE "HILLS AND VALLEYS"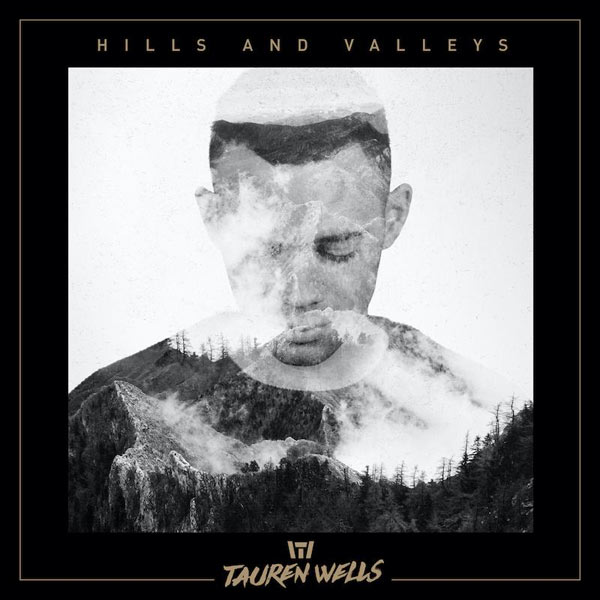 NEWS SOURCE: pfa Media Entertainment & Marketing
April 23, 2020
Nashville, Tenn. – Six-time GRAMMY® nominated artist, singer / songwriter, multi-instrumentalist, and entrepreneur Tauren Wells revealed that his powerful single " Hills & Valleys " has been certified Platinum by the R.I.A.A. The two-time GRAMMY® nominated "Hills and Valleys" has racked up a total of 147 million audio & video streams and a combined total of over 54 million views on YouTube. You can check out a special acoustic rendition of "Hills and Valleys" by clicking
here
.
During a virtual town hall meeting with Provident Music Group's staff, President/CEO Terry Hemmings surprised Tauren with a plaque signifying that his emotional hit single "Hills & Valleys" has reached platinum status.
"Well, I wasn't expecting this," Wells shared in an
Instagram
post. "Somehow these songs find their way into your lives and I can't tell you how amazing, humbling, and special that is to me. It's truly amazing that this song broke through and entered the lives of so many people. I know that 'Hills and Valleys' has changed my life on many levels. Thank you all so much for supporting this song."
Wells has received support from ALL-STAR athletes as well as GRAMMY® award-winning artists. Lionel Richie and Mariah Carey welcomed Tauren on their 2017 "All the Hits Tour." And just last month, NBA superstar
Steph Curry
disclosed that "Hills and Valleys" was playing in the hospital during his son's birth, while NFL luminary
Russell Wilson
described Tauren as "one of my favorite artists ever." Tauren released his second full-length album Citizen of Heaven earlier this year, and it is available for stream, download, and purchase
here.
About Tauren Well:
Tauren Wells is a six-time Grammy® nominated artist, platinum-selling singer/songwriter, multi-instrumentalist, entrepreneur, as well as a public speaker. Accumulating 435.3 million total solo career streams with 1.6 billion audience impressions, Tauren has established himself as one of the most talented and exciting young artists in the music industry today. Known for tracks like the Platinum-selling hit "Hills and Valleys," as well as the Gold-certified "Known," the four-time No. 1 hitmaker released his second full-length album Citizen of Heaven in January 2020.
For more information on Tauren Wells, go to:
###
For more info on Tauren Wells, visit the JFH Artists Database.