Landry Cantrell Releases New Track "Passenger"
Begins Pre-orders For Glasshouse LP September 25th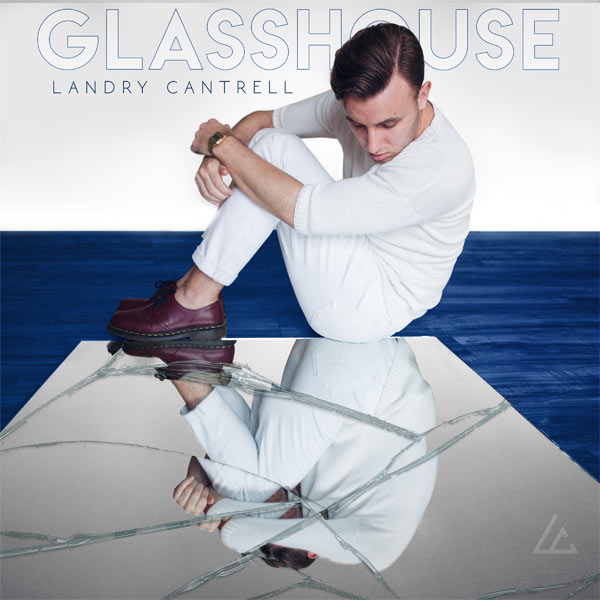 NEWS SOURCE: DREAM Music Group
September 4, 2020
Los Angeles, CA (September, 2020) — Follow the release of his EP, Glasshouse, Landry Cantrell announces the rest of the album's LP of the same name and releases his track, "Passenger" (DREAM Records). The track was produced by Joshua Zegan. This fun pop song brings an upbeat happy feel to a world that needs joy. Landry shares his thoughts on what the song means to him.
"John 14:6 says, Jesus answered, 'I am the way and the truth and the life. No one comes to the Father except through me.' Passenger is just a fun song about letting Jesus take the driver's seat and allowing Him to take you where He wants you to go. It's really easy to get caught up in trying to be in control of our lives so that we can reach a certain goal or destination. Passenger is all about surrendering that control and saying "I want to go wherever you want to take me God." - Landry Cantrell
Give "Passenger" a listen below:
Connect with Landry Cantrell:
Website | Facebook | Instagram | Twitter | YouTube
###
ABOUT LANDRY CANTRELL:
Landry is a pastor's son and worship leader from Hanford, California who has dedicated his whole life to pursuing ministry through music. Growing up around his dad's recording studio and singing in church from a young age, music has always been woven into Landry Cantrell's life. As a teenager, he became serious about his music, writing and recording at a prolific pace. Before now, Landry has recorded and released several albums, composed and produced a full-length musical, and earned a Master's Certificate in Music Technology and Production from Berklee College of Music. Having released his wildly successful debut on DREAM Records, Projections, and a strong EP in Glasshouse, Cantrell is looking forward to finishing the release of his LP Glasshouse in October, 2020.
ABOUT DREAM RECORDS:
DREAM provides artists with a genuine approach to how real artist development should be done. By allowing for a partnership as a business model, DREAM artists empower themselves to develop and carry out a real vision for their lives as they affect other people's lives with their music and message. Incorporating social media, press, radio and touring, DREAM is helping its artists grow together as a family. DREAM was founded in 2008 and has grown into multiple labels and a publishing company.
###
For more info on Landry Cantrell, visit the JFH Artists Database.