Connor Flanagan releases new collaborative single "Runaway" with pop/soul artist Katy Reynolds
Connor Flanagan & Katy Reynolds find "hope in the journey" as they release "Runaway", a cinematic anthem for independent artists everywhere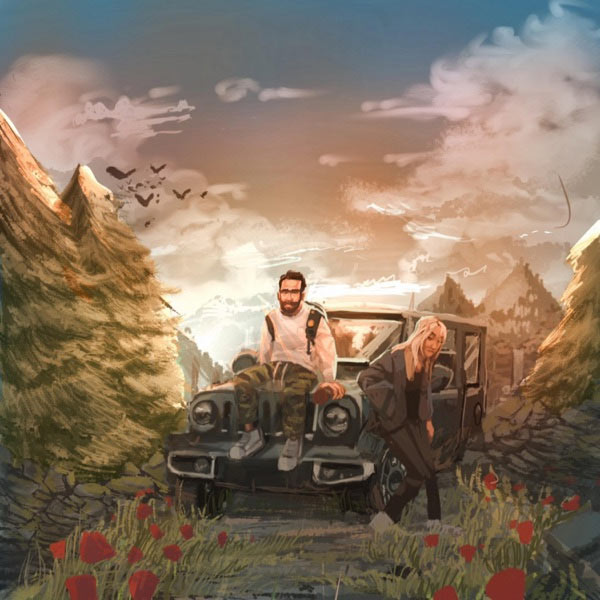 NEWS SOURCE: Dayton Avenue
April 29, 2023
Saint Paul, MN - Dayton Avenue is thrilled to announce the cinematic release of "Runaway" from Connor Flanagan in collaboration with Katy Reynolds. "So often as artists we give up because we get overwhelmed by the long road ahead, rather than just focusing on the next step. This song is meant to be an anthem for all those who feel weighed down by the hustle & grind of the journey to success." said Connor. "I think we all feel it… no matter what your dream is or what you're trying to accomplish in life, we [all] feel like we are constantly running either from something or too something. I hope [this song] is encouragement for those chasing after their dream not to back down." said Reynolds.
Connor Flanagan is a hip-hop/pop artist based out of St. Paul, MN, passionate about encouraging others to step into God's dream & purpose for their life. In a world where people are crippled by fear, scared of the unknown, and longing for purpose; Connor desires for his career to serve as a witness of what can happen when you don't settle for what the world offers, and instead allow God to breathe life into your gifts. "Runaway" is the 4th of twelve releases Flanagan has scheduled for 2023.
Watch the cinematic premiere of "RUNAWAY" on Connor Flanagan's YouTube Channel (youtube.com/connorflanaganmusic). The song will be available on all streaming platforms on Friday, April 28.
Dayton Avenue is a creative music group based out of St. Paul, MN. We exist to be a tide that raises all ships, a house of encouragement to all those we meet, and a force for the Kingdom of God, using music as a way to engage culture and turn hearts toward the creator.
###