From Daddy's Little Girl to Honky Tonk Princess: Lady Redneck's Newest Single Pays Tribute to Her Hero
The Dallas-based chart-topper releases a new single on May 12th. "I Wonder About You" was written by her dad.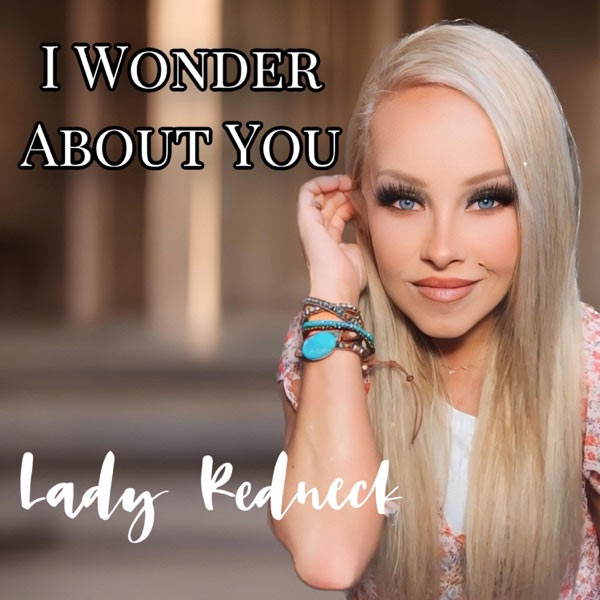 NEWS SOURCE: MTS Management Group
May 15, 2023
DALLAS, TX -- March 12, 2023 - On the heels of her Prayze Gospel Awards nominations, and her Josie Music Awards nominations, Lady Redneck is set to release her latest single, "I Wonder About You," on May 12th, 2023. The heartfelt song, written by Stephanie's dad, is a tribute to him and his enduring influence on her life and music career. It is the follow-up to her #1 UK iTunes Christian hit, "All Things."
Stephanie Lee, known professionally as Lady Redneck, has built a loyal following with her authentic country sound and uplifting Christian lyrics. Her music offers a unique blend of traditional country and modern Christian music, with a message of hope and faith that resonates with audiences around the world.
In "I Wonder About You," Lady Redneck reflects on the lasting impact her dad has had on her life, from her childhood memories to her journey as a singer-songwriter. The song is a touching tribute to a father-daughter bond that endures through the years.
Lady Redneck's fans have eagerly anticipated the release of this new single, and the artist is excited to share it with them. "I Wonder About You" promises to be another hit for this talented singer-songwriter, whose passion for music and faith shines through in every performance.
Lady Redneck's music is available on all major streaming platforms. To learn more about Lady Redneck and her upcoming releases, visit her website or follow her on social media.
ABOUT LADY REDNECK: Stephanie "Lady Redneck" Lee is a Christian country artist from Dallas, Texas. Her high energy performances and fun, tongue-in-cheek songs are making the world sit up and take notice of this blonde bombshell. Though she doesn't look the part, her small-town roots and quirky personality have earned her the "Redneck" name that she proudly displays. She writes from the heart. Her songs are true-to-life and based on her real, honest moments and stories.
Stephanie Lee was born in Blackfoot, Idaho, and raised until she was 12 years old, in a little town called Howe, Idaho, population 23. Before junior high her parents moved to the BIG CITY of Idaho Falls, Idaho. Stephanie Lee played in the family band, Dusty Boots, that performed all over the northwest. She grew up playing the guitar, piano, bass, fiddle, mandolin and drums. The family sold 40,000 CDs during their career. Now, Stephanie is doing her own thing, releasing her own songs and earning the respect of both fans and the industry's toughest critics. www.ladyredneck.org
###