Integrity Music Announces Launch of New Podcast, "Together At The Table"
First episode, featuring artist Zach Bolen of the band Citizens, airs today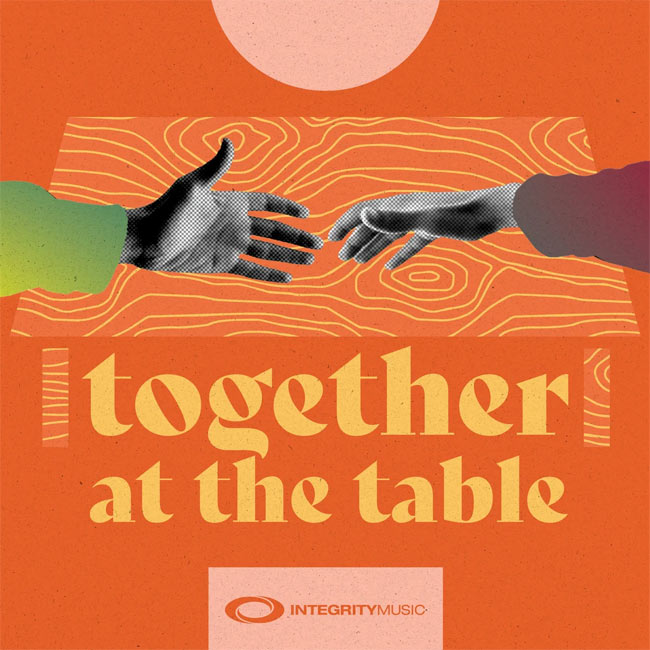 NEWS SOURCE: Integrity Music
October 10, 2023
October 10, 2023 – Nashville, TN – "Together At The Table," Integrity Music's new podcast initiative hosted by renowned radio professional and passionate storyteller, Andrew Phillips, launches Tuesday, Oct. 10, 2023. With a career taking him all over the world, collaborating with prominent brands such as Microsoft, BBC, ABC, XFM, Atlantic Records, Xbox and more, as well as with esteemed individuals including Ricky Gervais, Zane Lowe, and Russell Brand, Phillips is a skilled communicator bringing his unique interviewing style and engaging conversational tone to the new venture.
"Together At The Table" was inspired by the habits of Jesus, particularly as illustrated in Luke 11:37: "When Jesus had finished speaking, a Pharisee invited him to eat with him; so, he went in and reclined at the table." Each episode delves into the essential aspects of life through the lens of Christian faith and spirituality, offering unfiltered conversations with musicians, artists, philosophers, and everyday people around the human experience. By creating a vulnerable space where diverse people can come together and share their unique stories, the new podcast aims to find common ground with listeners within the simplicity of sitting around a table.
"The launch of the 'Together At The Table' podcast is a dream turned reality and a testament to the dedication and creativity of the Integrity Music team," said Jason Jones, Integrity's VP of Creative. "Each episode extends a warm invitation to come together, exchange stories, and discover more about one another. Here's to new beginnings and meaningful conversations at our shared virtual and literal table!"
The pilot, which airs today, October 10, features artist and lead singer of alternative band Citizens, Zach Bolen. The conversation revolves around Bolen's life story, the mystery of faith, and the healing nature of community, all in the context of fellowship and relationship with Jesus. The first episode, as well as two prologues and a trailer are now available everywhere podcasts are listened to.
For more information, visit integritymusic.com/together-at-the-table.
Subscribe to Together At The Table HERE.
Follow TATT on Instagram HERE.
Subscribe to TATT's YouTube channel and watch exclusive videos HERE.
###
For more info on Citizens, visit the JFH Artists Database.