KJ-52 Announces Next Project, Launches Crowdfunding
Embracing a New Chapter: Reigniting the Beat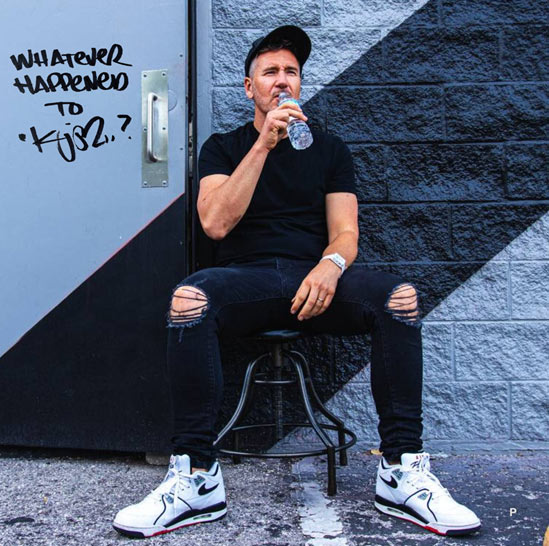 NEWS SOURCE: KJ-52 / JFH
November 20, 2023
Acclaimed rapper KJ-52 took to his email list over the weekend to announce his next project. "Ever wondered what happened to kj52?," the artist began. "Well, here's the scoop!"
KJ proceeded to offer the following details, along with a link for crowdfunding his next album...
"Four years ago, I made a pivotal decision to step off the touring circuit, dedicating my time to raising my sons, being a supportive husband, and returning to my roots in full-time ministry. At that moment, I believed my career had reached its pinnacle—no more songs to write, no more shows to rock, and no more inspiration to be found. Yet, just like King David discovered, there are always new Psalms to write and fresh levels to experience in Jesus.
This exciting project kicked off with a spontaneous text to my longtime friend MartyMar of Social Club, asking, "Do you ever produce projects for other people?" Marty's swift response was, "Let's take it back to the essence of where it all started—beats and rhymes."
Over the past year, finding inspiration for my own work proved challenging. After battling a prolonged bout of writer's block, I embarked on a prayer retreat to Michigan and rediscovered the content I'd been searching for. The result? Six tracks that embody a renewed sense of purpose, strength, and hope.
But this is just the beginning! A full-length project is in the works, and your contribution to this crowdfunding initiative ensures that the music keeps flowing and the message resonates loudly for a long time to come.
To support this project go here: /crowdfunding
Thank you once again for your support.
One love, One God, one way,
kj52"
###
For more info on KJ-52, visit the JFH Artists Database.