JONEZETTA'S VAN BROKEN INTO, PERSONAL ITEMS ROBBED
NEWS SOURCE: Jonezetta; Jesusfreakhideout.com
November 12, 2007

Joining an unfortunately growing list of artists who have been recently robbed and/or vandalized is Tooth & Nail Records rock band Jonezetta, who unknowingly had several personal items lifted from their van as they performed at The Knitting Factory Friday night in New York City. If you feel inspired to give to the band some financial support, please visit www.myspace.com/jonezetta and message them.
"Friday, November 9th, in Secaucus, NJ, our van was broken into at our hotel. We left it at the hotel while we played at The Knitting Factory. We came back to find our driver's side lock missing. Luckily, they didn't steal our van or any gear, but they did get alot of electronics:

1) Apple ibook laptop
2) 60 gb iPod
3) Bose Headphones
4) Garmin GPS
5) Digital Camcorder
6) Boss Digital Recorder (w/many of our new songs)
7) 17" Plasma TV

We were bummed for a bit, but are keeping on keeping on. Thanks for everybody at the past couple of shows that has donated generously to help buy back some of our stuff. You are our new best friends. If you'd like to donate anything to Jonezetta, message us with subject line "Donations." We love you all.

-Sincerely
Jonezetta"
# # #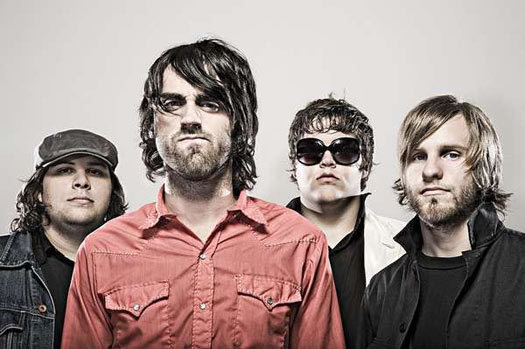 [2023]
Jan. | Feb. | March | April | May | June | July | Aug. | Sept. | Oct. | Nov. | Dec.
[2022]
Jan. | Feb. | March | April | May | June | July | Aug. | Sept. | Oct. | Nov. | Dec.
[2001 - 2022]
Visit our complete MUSIC NEWS ARCHIVE