LIVE FROM NEW YORK…..it's MERCYME! BAND HITS BBKINGS AND TIMES SQUARE TO LAUNCH 'ALL THAT IS WITHIN ME'
Project Receiving Bands' Best Reviews Ever as National Promo Tour Wraps Just in Time for Thanksgiving
NEWS SOURCE: The M Collective
November 20, 2007

NASHVILLE, TN…..11/20/07…. INO/Columbia records' multi-platinum and Award-winning band MercyMe officially launched their new project, All That Is Within Me, live in New York City this week with a performance at BB Kings last night 11/19 and a live Satellite Media Tour this morning overlooking Times Square, hitting markets including Chicago, San Francisco, Tampa, Denver, Minneapolis and the Associated Press Broadcast wire.
Leading up to NYC the band made live in-store appearances and performances and visited radio and retail in Dallas, Chicago, Minneapolis and Washington DC, while headlining the Friday evening event at the R&R Christian Radio Summit in Nashville. They'll head back home to Dallas tonight and appear tomorrow morning, 11/21, on the city's ABC morning show, Good Morning Texas.
Christian radio continues to be a formidable force with the band's new single "God With Us," which set the record for most AC adds (57) in a week, and almost 80 adds from reporting stations in the AC, CHR and Inspo formats. Currently Top 5 at Christian AC, Top 10 Inpso, New and Active CHR and moving up.
The past few weeks has seen extensive activity on the record as pre-sales are projected to reach record highs. Most accounts are pre-selling the Collectors edition which includes:
+ Six song live video
+ Interview footage of band
+ Three acoustic versions of songs
+ FREE Ringtone
+ FREE Wallpaper
Media are also supporting All That Is Within Me with what may be the best reviews of their career:
"it is impossible to deny that this is the group's best effort to date. MercyMe has yet again set a new standard for themselves. Millard's raw emotional connectivity on each track, combined with a sparkling array of musical styles, continues to be unmatched. MercyMe's latest record shows that the band's penchant for making hits might always remain." All Music Guide
"MercyMe is an unstoppable music force… they bring something new to the table each and every time out. All That Is Within Me is no exception." Infuzemag.com
"This CD is a deeply connected music journal.... he band infuses their songs with a trademark abundance of verve and life." Beliefnet.com
"...filled with arena-sized worship anthems .... nothing counterintuitive about the emotion when he imagines throwing his arms around his late father's neck "when I finally make it home." " USA TODAY
"… an exuberant, defiant, stand-up-and-shake-your-fist-at-the-devil, rock & roll worship album. All That Is Within Me is MercyMe's best work to date." CCM magazine
"There is not a weak one in this bunch….MercyMe seems capable of more than what is humanly possible – they keep putting gout good records without missing a step." Worship Leader
"All That Is Within Me is rock, praise and outpouring of one's heart, and I'm happy to have spent the hour with the band." HollywoodJesus.com
"...beautifully crafted featuring smooth production and strong musicianship" JesusFreakHideout.com
"MercyMe is a well-oiled machine and one of the best out there." ChristianMusicToday.com
MercyMe will hit the road once again in support of All That Is Within Me when they headline the Winter Jam tour starting January 10th. (all dates below).

Since their debut in 2001, Grammy-nominated, American Music Award and multiple GMA Music Award winners MercyMe have sold over 5 million units in CD and DVD sales, including "Almost There", nearly triple platinum, their 2003 project "Spoken For" which is approaching platinum sales, and the RIAA Gold certification for "Undone," the MercyMe Live DVD, and "Coming Up to Breathe", which also entered the Billboard Top 100 at No. 13. MercyMe is one of few Contemporary Christian music groups to have had all of their recordings certified Gold or Platinum. In addition, MercyMe has garnered four consecutive mainstream radio hits with "I Can Only Imagine", (No. 4 AC/top 25 on Top 40/Hot AC), "Here With Me" (No. 4 AC), "Homesick" (top 10 AC), and "So Long Self." With their multi-platinum sales, and one of the industry's most notable talents, MercyMe has sold out venues including Radio City Music Hall and received media attention from the likes of The Tonight Show, CNN, Fox New Channel's Fox & Friends, ABC News, CBS' Early Show, and has been seen on the pages of Entertainment Weekly, The New York Times, USA Today, Billboard, and more.
www.mercyme.org
Winter Jam Tour Schedule: (All dates subject to change)
January 10 Johnson City, TN Freedom Hall
January 11 Chattanooga, TN McKenzie Arena
January 12 Roanoke, VA Roanoke Civic Center
January 13 Charlotte, NC Bobcat Arena
January 18 Tampa, FL Sun Dome Arena
January 19 Orlando, FL UCF Arena
January 24 Normal, IL Redbird Arena
January 25 Columbus, OH Schottestein Center
January 26 Cincinnati, OH Cincinnati Gardens
January 27 St. Charles, MO Family Arena
January 31 Evansville, IN Roberts Stadium
February 1 Little Rock, AR Alltell Arena
February 2 Birmingham, AL BJCC Arena
February 7 Augusta, GA James Brown Arena
February 8 Jacksonville, FL Memorial Coliseum
February 9 Mobile, AL The Mitchell Center
February 10 Tupelo, MS Bancorp South Center
February 15 Greenville, SC The Bi-Lo Center
February 16 Greensboro, NC Greensboro Coliseum
February 17 Norfolk, VA Constant Convocation Center
February 22 Columbia, SC The Colonial Center
February 23 Jackson, MS MS Coliseum
February 24 Southaven, MS DeSoto Civic Center
February 28 Oklahoma City, OK The Ford Center
February 29 Tulsa, OK Mabee Center
March 1 Wichita, KS Charles Koch Arena
March 2 Colorado Springs, CO World Arena
March 6 Lexington, KY Rupp Arena
March 7 Ft. Wayne, IN Allen County Memorial Coliseum
March 8 Knoxville, TN Thompson Boling Arena
March 9 E. Lansing, MI The Breslin Center
March 13 Huntington, WV Big Sandy Superstore Arena
March 14 Fayetteville, NC Crown Coliseum
March 15 Atlanta, GA Phillips Arena
March 16 Nashville, TN The Sommet Center
# # #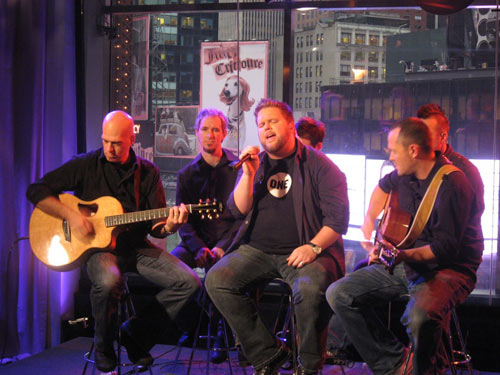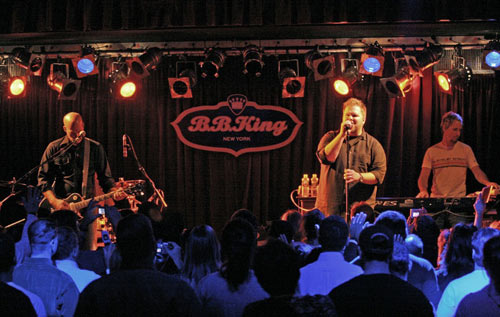 [2022]
Jan. | Feb. | March | April | May | June | July | Aug. | Sept. | Oct. | Nov. | Dec.
[2021]
Jan. | Feb. | March | April | May | June | July | Aug. | Sept. | Oct. | Nov. | Dec.
[2001 - 2022]
Visit our complete MUSIC NEWS ARCHIVE