KEITH AND DIANA STANCIL LAUNCH ARTIST GARDEN ENTERTAINMENT
Company to Specialize in Artist Management and Marketing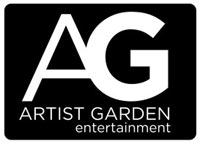 NEWS SOURCE: Savvy Media
November 11, 2008
(NASHVILLE, Tenn.) Nov. 11, 2008—Music industry veterans Keith and Diana Stancil announce the launch of Artist Garden Entertainment, an artist management and marketing firm. With a combined 35 years experience, the two will focus their efforts on managing and developing artists, while additionally offering clients marketing solutions that achieve sales goals and foster growth.
The company's marketing services will include consulting on marketing plan design and implementation, digital sales/marketing strategies, physical as well as digital distribution solutions, international distribution solutions, label representation to distribution companies, and assistance in pitching products/promotions to mass merchants, big box retailers, and key digital accounts.
Adopting the slogan "We Grow Music," Artist Garden Entertainment co-founder Keith Stancil comments, "With the challenges the music industry is facing, artists must operate much differently than in the past. Our marketing and management experience will be used to help artists find new, creative and innovative ways to engage, retain and grow their fan base."
"We want to be associated with artists whose morals and beliefs line up with ours regardless of the genre they fall under," adds Diana. "When an artist works with us, we plan on living life together and investing in more than just the business side of things."
A long-time label executive, Keith Stancil has devoted 20 years to the industry and its artists. His career has included roles with music companies Capitol/EMI and Warner/Elektra/Atlantic, where he facilitated marketing campaigns for such high-profile artists as Garth Brooks, Tim McGraw, Faith Hill, Tina Turner, R.E.M, Red Hot Chili Peppers, and Bonnie Raitt, among others. Most recently he served as vice president of general markets/international/digital for Word Entertainment, lending his expertise to projects by artists including Point of Grace, Jaci Velasquez, and MercyMe. Keith was also instrumental in introducing worship music to the general market including designing the marketing plans for the original WOW Worship releases.
With 15 years experience to her credit, Diana Stancil is best known for her role as manager of platinum-selling female vocalist Jaci Velasquez. In the last five years, Diana has orchestrated partnerships on behalf of Velasquez with organizations like Feed the Children, Nashville Visitors and Convention Bureau, and the Southern Baptist International Mission Board. She has additionally secured international touring opportunities for Velasquez and has held an executive role for Velasquez's label, Apostrophe Records.
Artist Garden Management is located in Brentwood, Tenn. and can be contacted by phone at 615.834.8615 or e-mail at keith@artistgardenentertainment.com or Diana@artistgardenentertainment.com. For more information, visit: http://www.artistgardenentertainment.com.
###