INTEGRITY MUSIC'S KARI JOBE INTROS DEBUT CD WITH STREET WEEK CONCERT TOUR
Concerts To Benefit Life Outreach International's Water for LIFE Program

Self-titled CD's First Single "I'm Singing" Gaining Momentum at Radio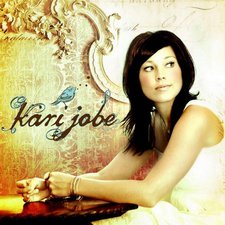 NEWS SOURCE: Spinhouse PR
February 5, 2009
DALLAS, Texas (February 5, 2009) – Worship artist Kari Jobe will sing her way through the street week of her Integrity Music self-titled debut record Kari Jobe (Feb. 10), performing in Texas, Oklahoma, Louisiana, Alabama and Mississippi and offering the proceeds from the music events to Life Outreach International's Water for LIFE ministry.
Jobe is excited about sharing her new music, including the CD's first single, "I'm Singing," which is impacting AC and Inspirational radio formats. The song has already been added by WPOZ in Orlando, FL; WAFJ in Augusta, GA; WMUZ in Detroit, MI and the Family Life Radio network, which is carried in nine states.
"Not only is the tour a celebration of releasing my new album, but it's the beginning of a new season," says Jobe. "My band and I looking forward to worshipping with our old and new friends. We truly want to connect people to the heart of God through worship and ministry. It's going to be a great time!"
Jobe, who is a worship pastor at the Dallas/Fort Worth-based Gateway Church, will kick off the week of concert dates with a special CD Release Party and Concert at her home church on Sunday, Feb. 8 at 6 p.m. at its Southlake, Texas campus.
The Gateway CD release party event will also be available worldwide with a live webcast of the concert on the Internet at http://www.gatewaypeople.com/.
Jobe will be in Tulsa for another release party on the actual release date, Tuesday, Feb. 10 at Victory Christian Center at 8 p.m. Jobe will present a Night of Worship at First Baptist Church in West Monroe, La. at 6:30 p.m. on Thursday, Feb. 12; at Orchard Assembly of God in Mobile, Ala. at 7 p.m. on Friday, Feb. 13 and at Resurrection Life Church in Picayune, Miss. on Sunday, Feb. 15 at 7 p.m. Details about these events can be found at http://www.karijobe.com/.
In keeping with the CD's theme of lifestyle worship, Jobe will combine her music events with a ministry opportunity for Life Outreach International. The ministry, best known by its nationally televised "Life Today with James Robison," also has a decade-long outreach called LIFE Ministry, whose mission is to drill water wells in the most impoverished and desperate areas of Africa, Asia and South America to provide much needed clean drinking water to communities. With more than 2,000 water wells now in use, each serving an average of 1000 villagers, it means more than 2 million people now have clean water - one of the most precious resources in life. Additional information about the mission of LIFE Outreach International is available at http://www.lifetoday.org/.
"I'm extremely excited to be partnering with Life Outreach International in my ministry and for my tour. Their mission to raise money to drill water wells in villages where people are dying for lack of fresh water, in turn giving them life and hope is a work very close to my heart. What an incredible joy for me to join with them," said Jobe.
"We at LIFE Outreach International are honored to be a part of Kari Jobe's tour. Kari's ability to draw others into worship is only a reflection of her heart to serve the Lord. We are excited to see the Lord continue to use Kari to reach believers and non-believers with the love of Christ," said Jim Rogers, Executive VP of LIFE Outreach International.
In addition to her concert performances, Jobe will be leading worship at the CFNI (Christ For The Nations) chapel service in Dallas on Tuesday morning Feb 10 and Oral Roberts University Chapel in Tulsa on the morning of Wednesday Feb 11, the latter of which is open to the public.
The child of traveling ministers, Jobe began singing when she was only 3 and knew by age 10 that she wanted to lead worship. She spent time studying at Oral Roberts University, Christ For The Nations Institute and Dallas Baptist University where she finished her Psychology/Pastoral Ministries degree before joining the Gateway Church staff.
Produced by Ed Cash, Kari Jobe contains a collection of worshipful pop/folk songs birthed from her life and journals in addition to new versions of "Revelation Song," "No Sweeter Name" and "Beautiful" from the Gateway recordings. Co-writers on the album include Ed Cash, Chris Tomlin, Paul Baloche, Mia Fieldes and Klaus Kuehn.
Whether leading worship before thousands at Gateway or in intimate settings around the country, Jobe says the work of ministry always comes back to people. "I am moved by people's lives and stories, and I am amazed by who God is and who He says that we are. Music becomes a way to minister to people in times of trouble, to lead them to the feet of Jesus who can bring peace, life, hope and healing."
Visit Kari Jobe on the web at http://www.karijobe.com and www.myspace.com/karijobemusic.
For more information on Kari Jobe, visit the JFH Artists Database.
###

[2021]
Jan. | Feb. | March | April | May | June | July | Aug. | Sept. | Oct. | Nov. | Dec.
[2020]
Jan. | Feb. | March | April | May | June | July | Aug. | Sept. | Oct. | Nov. | Dec.
[2001 - 2020]
Visit our complete MUSIC NEWS ARCHIVE