SHOW HOPE CELEBRATES THE RECENT OPENING OF MARIA'S BIG HOUSE OF HOPE WITH A BRAND NEW VIDEO;
Now Airing At ShowHope.org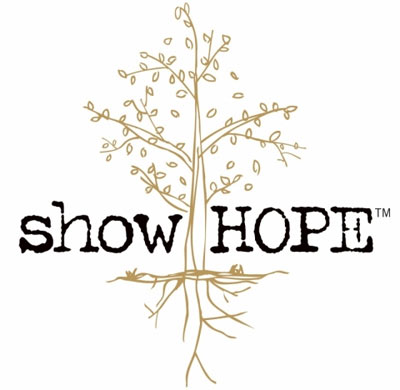 NEWS SOURCE: Vining Media
August 28, 2009
Nashville, TN - August 28, 2009 - Show HopeTM, the ministry (formerly known as Shaohannah's Hope) founded by Steven Curtis Chapman and his wife Mary Beth that mobilizes individuals and communities to care for orphans and provides waiting children with families by giving grants to those adopting, officially opened some new doors on July 2nd - to Maria's Big House of Hope! Located in Luoyang, China, this healing home is dedicated to saving the lives of special needs orphans within the Henan province, one of the poorest provinces in the country. At 60,000 square feet and six stories tall, this building is equipped with everything needed to care for these special needs orphans. When at full capacity, there are 128 beds with 190 nurses and nannies on staff. Every orphan in the facility is five years old or younger, representing some of the neediest orphans in the Henan province.
The mission of Maria's Big House of Hope is to provide the highest level of care for these orphans who are in desperate need of surgeries and special medical attention, thus enabling the children to thrive. In turn, this necessary medical attention can increase the orphans' chances of being adopted into a forever family. Since it opened it doors just weeks ago, Show Hope is so excited about what God is already doing at Maria's Big House of Hope! Currently, there are approximately 50 children at the healing home, receiving the tender love and care they so richly deserve.
A new video was also created, which is now available for viewing at http://blog.showhope.org/?p=321. Please take a moment to watch this video, to see what a forever impact Maria's Big House of Hope is making in the lives of orphans.
While at ShowHope.org, also be sure to sure to read the numerous miracle adoption stories that are happening each and every day. To learn how to become a Show Hope sponsor, or to view the blogs so you can find out what a day in the life is like as a staff member of Show Hope or at Maria's Big House of Hope, visit www.ShowHope.org.
Change the world for orphans. Today.

What a celebration! This is the front of Maria's Big House on opening day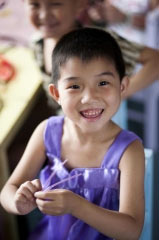 Enjoying craft time at Maria's Big House.


One of the beautiful orphans currently residing at the healing home

Steven and Mary Beth visit with some of the medical staff in the surgery area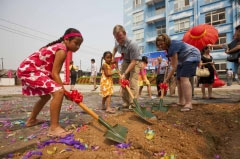 The Chapman family planting a tree in front of Maria's Big House of Hope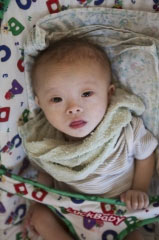 One of the youngest orphans receiving care at the healing home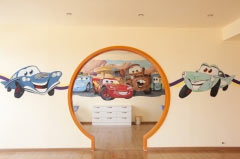 The "Mater" room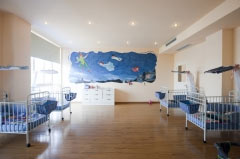 The "Peter Pan" room


[2021]
Jan. | Feb. | March | April | May | June | July | Aug. | Sept. | Oct. | Nov. | Dec.
[2020]
Jan. | Feb. | March | April | May | June | July | Aug. | Sept. | Oct. | Nov. | Dec.
[2001 - 2020]
Visit our complete MUSIC NEWS ARCHIVE