TYRUS MORGAN DEBUTS ALBUM TO HOMETOWN CROWD
Sycamore CD Release Show on January 23rd At Cornerstone Church in Spring Hill, TN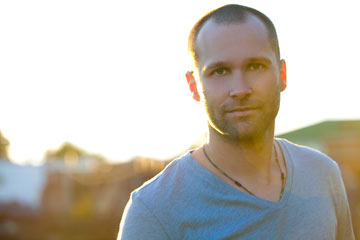 NEWS SOURCE: Springboard Entertainment
January 19, 2010
Nashville, TN (January 19, 2010) – Spring Hill, TN-based singer/songwriter Tyrus Morgan will debut his first full length album for his hometown crowd with a CD release show on January 23rd at Cornerstone Church.
Independent label, Tonecrash Records, also based in Spring Hill, is pleased to be partnering with Morgan for both the release and the album release show. The concert will feature a full band of top Nashville musicians, with folk/pop artist, Flo Paris, opening the show. The event will be free to the public
"I'm excited about taking these songs from the studio to the stage, and what makes it even more special is playing for a community of family and friends," explains Morgan. "I'm honored to have such amazing talent agree to play in my band for the evening and I can't wait to introduce the audience to Flo's infectious music and personality.
Murfreesboro, TN company, Just Love Coffee Roasters, will be one of the sponsors of the event and will be serving samples of their signature blends.
Additionally, Morgan will be doing an interview and live performance at 8:00am January 23rd on Sirius Radio Channel 147.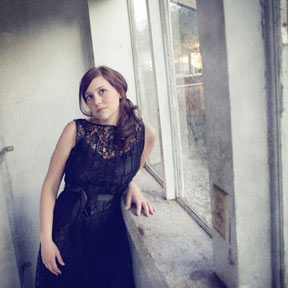 Sycamore will release to the public on January 26th. Physical copies of the album will be available the night of the release show, as well as online through Morgan's site (www.tyrusmorgan.com), the Tonecrash site (www.tonecrash.com), Amazon.com, at Morgan's shows and select independent music stores. It can also be purchased digitally through iTunes and Amazon mp3.
Morgan is gearing up to travel the country in support of Sycamore, performing solo shows and going on tour with both Two Empty Chairs and Shaun Groves.
Additional information about Just Love Coffee Roasters can be found online at www.justlovecoffee.com and you can find more about opening act, Flo Paris at www.floparis.net.
For more information about Tyrus Morgan and for up to the minute news on Sycamore, please visit www.tyrusmorgan.com and follow him on Twitter at www.twitter.com/TyrusMorgan.
About Tyrus Morgan
Growing up in Kansas, Morgan honed his musical skills playing solo acoustic shows throughout college, eventually filling the role of primary songwriter and frontman in a college band, propelling them to an award-winning regional act. A move to Nashville placed him in an environment where he could flourish as both an artist and musician. Branching out as a songwriter, Morgan began writing for other artists and in 2007 Mark Miller, frontman for GRAMMY award-winning country group Sawyer Brown, recorded "Covered In Love" to be used as the theme song for Project Linus, a national non-profit organization.
Morgan and his wife recently adopted a little girl from Ethiopia, a life-changing experience that has led Morgan to partner with several orphan advocacy organizations. He is also a founding member of the Will Play For Water Tour (WPFW) benefitting Living Water International, an organization focused on building wells and providing clean water in third world countries.
About Just Love Coffee Roasters
A Fair Trade coffee company, direct sales of Just Love Coffee products support Kids Care Orphanage in Addis Ababa, Ethiopia, while adoptive families, benevolent organizations, churches, foster parents and adoption agencies can host their own customizable Just Love Coffee Storefront to raise money for their own initiatives.


[2020]
Jan. | Feb. | March | April | May | June | July | Aug. | Sept. | Oct. | Nov. | Dec.
[2019]
Jan. | Feb. | March | April | May | June | July | Aug. | Sept. | Oct. | Nov. | Dec.
[2001 - 2018]
Visit our complete MUSIC NEWS ARCHIVE