New Video from B.Reith Debuts on Ransom.tv Today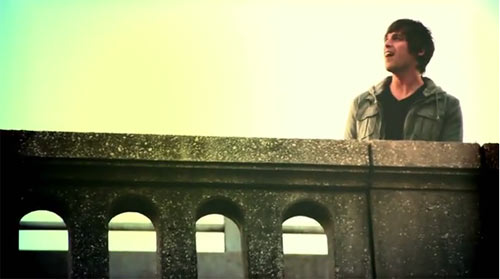 NEWS SOURCE: Billy Graham Evangelistic Association
September 14, 2010
CHARLOTTE, N.C., Sept. 14, 2010 - The new music video for B.Reith's single "Antidote" debuts today on Ransom.tv, a ministry of the Billy Graham Evangelistic Association. The video for "Antidote," which was produced by Ransom.tv, is a visual depiction of the powerful message in the song - a message of hope for discouraged young women.
"We've bought into a 'quick fix' lie that promotes numbing our pain instead of finding a cure for the problem causing the pain," said B.Reith about the message of the song.
The lyrics state: "Now is not forever, all that's seen will fade away. These wars will end. There is an antidote to heal your broken pain. There is a lifeline that hides inside the Maker of your frame. He gave His life, hold your head up high. You will get by, you will get by. Hold your head up high, you will get by."
The message of the song and video is an appropriate complement to The Revolve Tour, which addresses life challenges for teen girls in the sixth through twelfth grades. The Tour, the creation of the popular Women of Faith tour, is partnering with Ransom.tv and B.Reith in the promotion of this video.
The "Anitdote" video is B.Reith's second release from his "Now is Not Forever" album. The video for "The Comeback Kid" was released earlier this summer.
Ransom.tv aims to address some of life's toughest questions with compelling content - in a format custom-designed for the "millennial" generation, ages 15-25. The site features videos, culturally relevant articles, testimonials, devotions and other engaging pieces on real topics to encourage a deeper relationship with Jesus.
About B.Reith:
Not many recording artists carry the titles "singer, rapper, songwriter and producer," and stand out in each category. Gotee Records' latest signing - B.Reith (born Brian Reith) - defies expectations and excels in each of these roles. When Gotee founder TobyMac first heard B.Reith's music in 2006, he pulled his car over to the side of the road. "It's amazing when God truly gives someone a gift," says Toby. "Brian is just naturally gifted from God vocally and his lyrics, when they hit tape, they sort of just ease into your heart."
With influences ranging from Stevie Wonder to Lauryn Hill, B.Reith comes from a unique place that combines classic soul with modern hip hop. B.Reith speaks the relevant dialect of today's culture, and he has the heart to address real issues, presenting hope and shedding light into this decaying world. Visit www.breith.com.
About The Revolve Tour:
Since 1996, more than four million women have packed themselves and their friends into sold-out arenas across North America for two-day Women of Faith events that are inspiring, encouraging and fun. In 2005, Women of Faith created The Revolve Tour, a one-of-a-kind inspirational weekend for sixth- through twelfth-grade girls that combines award-winning bands and speakers with real, relevant messages in a high-energy
Since it began, more than 35,000 girls have indicated first-time decisions for Christ at a Revolve Tour event. In addition, more than 16,000 children have been sponsored through World Vision as a result of The Revolve Tour. Visit www.revolvetour.com.
About Ransom.tv:
Ransom.tv is an online ministry of the Billy Graham Evangelistic Association (BGEA) for young people ages 15-25, featuring original music videos, engaging interviews and culturally relevant articles designed to encourage a deeper relationship with Jesus Christ. Ransom.tv includes "Ransom Notes," or video testimonies from musicians, athletes and other celebrities. BGEA proclaims the Gospel of the Lord Jesus Christ throughout the world by every effective means available. From its headquarters in Charlotte, N.C., BGEA directs a wide range of domestic and international ministries. Visit www.ransom.tv.
For more info on B.Reith, visit the JFH Artists Database.


[2022]
Jan. | Feb. | March | April | May | June | July | Aug. | Sept. | Oct. | Nov. | Dec.
[2021]
Jan. | Feb. | March | April | May | June | July | Aug. | Sept. | Oct. | Nov. | Dec.
[2001 - 2021]
Visit our complete MUSIC NEWS ARCHIVE