KIROS to Release EP on Ain't No Grave Records; Set Out on "Music WITH A Mission" Tour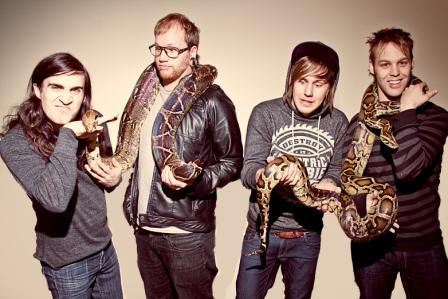 NEWS SOURCE: Century Media
August 30, 2011
Pop rock outfit KIROS announces the release of the Outlaws and Prodigals EP via Ain't No Grave Records on September 27th. The three song EP features two new songs off the upcoming 2012 ANGR release, Lay Your Weapons Down, and an exclusive acoustic b-side track. The Outlaws and Prodigals EP is a prime example of how KIROS has perfected their blend of melodic rock, infectious hooks and faith-based lyrics. The EP will be exclusively available on iTunes and while on tour.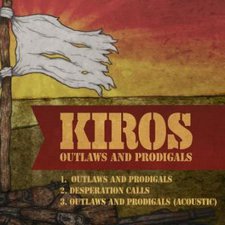 Track list
Outlaws and Prodigals
Desperation Calls
Outlaws and Prodigals (acoustic)
In support of the upcoming EP, KIROS will be taking part in the "Music With A Mission Tour" alongside Hawk Nelson, Superchic[k], Firefight, Mikeschair, Manafest, Hyland, Samestate and on select dates, Chasen. The tour kicks off this Thursday, September 1st and runs until October 9th, focusing on the strength of Christian communities through music. KIROS is very excited to be involved. Vocalist Barry MacKichan says, "Thousands of people? Rock'n'roll goodness? A festival atmosphere? Being a part of a cause making the world better? Yeah, we are thrilled to be a part of this year's 'Music With A Mission Tour'!!!" A full list of dates can be seen below, and the Outlaws and Prodigals EP will be available for purchase on all dates.
##
For more information on KIROS, please visit:
www.facebook.com/kirosband
www.myspace.com/kiros
For more information on "Music With A Mission", please visit:
www.newreleasetuesday.com/musicwithamission
http://youtu.be/b0pcsfEKKqk
##
"Music With A Mission" Tour
9/1/2011 - Waukesha, WI @ Fox River Christian Church
9/4/2011 - LaCygne, KS @ Youthfront South
9/5/2011 - Springfield, MO @ Remington's
9/7/2011 - Plainview, TX @ Wayland Baptist University - Hutcherson Gyn
9/8/2011 - Sanger, TX @ New Life Church
9/9/2011 - Kileen, TX @ Destiny World Outreach
9/10/2011 - Longview, TX @ S.E. Belcher Jr, Chapel and Performance Center
9/11/2011 - Wichita, KS @ Central Community Church
9/14/2011 - Waterloo, IN @ Dekalb High School
9/17/2011 - Shippensburg, PA @ Shippensburg Festival Fairgrounds
9/18/2011 - Greenville, OH @ Darke County Fairgrounds
9/22/2011 - Biddeford, ME @ New Life
9/23/2011 - Shrewsburry, MA @ Liberty Churches
9/24/2011 - Allentown, PA @ Faith Free Evangelical Church
9/28/2011 - Summerville, SC @ Faith Assembly of God
9/29/2011 - Central, SC @ Newton Hobson Fine Arts Center
10/1/2011 - Crystal Springs, MS @ Chautauqua Park
10/2/2011 - Madison, AL @ Bob Jones High School
10/3/2011 - Rome, GA @ Forum Civic Center
10/5/2011 - Jackson, TN @ Casey Jones Village Amphitheater
10/7/2011 - Troy, MI @ Zion Christian Church
10/8/2011 - Muskegon, MI @ LC Walker Arena
10/9/2011 - Roscommon, MI @ Kirtland Center For the Performing Arts
For more info on Kiros, visit the JFH Artists Database.