MUSIC FROM REILLY, MAREN MORRIS AND SHAUN CANON
FEATURED IN MISSIONS IN ACTION ONLINE SERIES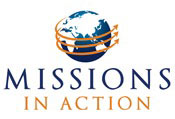 NEWS SOURCE: Turning Point Media
February 14, 2012
LOS ANGELES-The music of Reilly, Maren Morris and Shaun Canon, among other breakout artists, is currently featured in Missions In Action, a recently launched online series sharing real stories of hope filmed on location around the world. Each of the 19 Missions In Action webisodes spotlights a song relating to the program's theme, with selections from Reilly, Morris and Canon being utilized in multiple episodes. Hosted by The Amazing Race 2 winner Alex Boylan, Missions In Action documents people in life-threatening need and those who are bringing hope to their situation, while allowing viewers an opportunity to make an immediate impact.
"Along with the privilege of sharing these powerful stories documenting incredible work being done around the globe, Missions In Action also allows us the opportunity to help introduce music from a broad spectrum of creative artists," said Alex Boylan, co-creator and host, Missions In Action. "We very carefully select what we feel are just the right songs to help tell the stories of people going through incredible life challenges-and those who are making a difference in their world."
"I'm honored and thrilled to have our music included in the Missions In Action web series," said John Reilly, lead vocalist/guitarist for Reilly (www.reillytheband.com). "Missions In Action and Reilly share a common desire to help the less fortunate. I love how the shows are dedicated to creating awareness of organizations that are on the front lines helping to improve and even save lives. I thought our song 'Free,' about being loosed from the chains of slavery, was especially appropriate for Episode 14: Nagpur's Red Light Children."
"I am truly honored to have my music involved with Missions In Action," said Maren Morris (www.marenmorris.com). "It's not every day you write a song and see it so seamlessly woven into people's lives who spend almost every moment in struggle and strife. I hope that people are impacted by these very real issues that are shown to us through the eyes of these people."
"Missions In Action is an excellent production and I'm very happy to be a part of something inspiring," said Shaun Canon (www.reverbnation.com/shauncanon). "It's great to see the episodes showcasing good deeds around the world to remind us of all the good-hearted people who truly wish to help and serve others."
Sponsored by Compassion International, World Vision, ChildFund and Mocha Club, Missions In Action is produced by award-winning Around The World Productions, creators of the popular CBS online series, Around The World For Free. Executive produced by Burton Roberts, Missions In Action was co-created by Roberts and Boylan and is distributed across multiple platforms including Outside Television, Doers TV, Facebook, YouTube, watchgmctv.com and by Digital Broadcasting Group (DBG).
To view Missions In Action webisodes, visit www.missionsinaction.tv. Viewers can also follow Alex Boylan on Facebook at www.facebook.com/MissionsInAction and via twitter @missionstv.
About Alex Boylan:
Winner of the 2002 CBS reality series The Amazing Race 2, Boylan went on to host At The Chef's Table for PBS; Health Corner's What's Cooking With Alex; and Animal Attractions Seasons 1, 2 and 3. Creator and producer of the surfing adventure DVD series Dropping In: Panama and Dropping In: El Salvador, Boylan's passion for adventure and travel has taken him to more than 50 countries around the world.
About Burton Roberts:
Holding an MBA from the Kellogg Graduate School of Business and dual degrees from Southern Methodist University, along with extensive work in high-tech companies, Roberts has a unique portfolio combining both entrepreneurial and on-camera experience. Roberts hosted and produced his first production, Camp Reality, which was purchased by FOX. He has also been a contestant on CBS' Survivor: Pearl Islands and Bravo's Battle of the Network Reality Stars. He is an Eagle Scout and a passionate world traveler.
About Around The World Productions:
Created by Burton Roberts and Alex Boylan in 2006, Around The World Productions has become a leading resource for cutting-edge, interactive multi-platform content. Winner of two DIVA Awards, a Telly Bronze Award, and a Webby Award, Around The World's credits include CBS' Around The World For Free, "Rach To The Rescue" for the Rachael Ray Show, Tales From The Trail for the Boy Scouts of America, and hundreds of destination content pieces for the Travel Channel and Lonely Planet.