SHOW HOPE LEADS THEIR 10,000 CAMPAIGN,
PREPARES TO CELEBRATE NATIONAL ADOPTION AWARENESS MONTH AND ORPHAN SUNDAY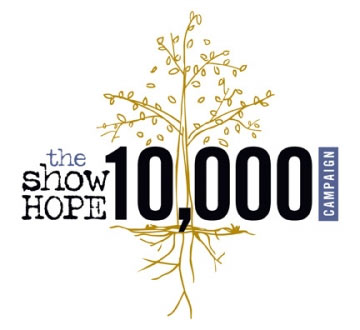 NEWS SOURCE: Merge PR
November 1, 2012
Franklin, Tenn - 1 November 2012 – In celebration of November as National Adoption Awareness Month and November 4th as Orphan Sunday, Show Hope is asking if you will join them to help care for the millions of orphans around the world. By partnering with the orphan care and adoption ministry through their monthly sponsorship program, you are helping to restore the love of a family to orphans around the world, transforming lives forever.
10,000 Campaign
To celebrate an astounding ten years of ministry, Show Hope has set a goal to double their impact and to obtain 10,000 sponsors in 2013. As that milestone year approaches, Show Hope is asking for your help. They believe the millions of waiting children around the world should not be left as orphans. To address this urgent need and holistically transform the lives of these children, as well as help provide financially for loving families who are willing to welcome in a waiting child but simply cannot afford the high initial cost of adoption, each monthly sponsorship helps provide an orphan with a forever family through a financial adoption grant.
Additionally, Show Hope has four medical care centers located in China providing critical care for hundreds of orphans with special medical needs. They have been urged to open more special care centers to treat the many orphans in desperate need of medical help. By doubling the Show Hope sponsorship program to 10,000 sponors, all of this would be made possible.
To find out more about the 10,000 Campaign, please visit ShowHope.org/10000 and be sure to click on the image below for a special message from Show Hope founders, Mary Beth and Steven Curtis Chapman.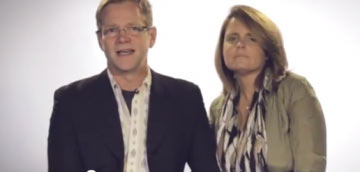 Additionally, in preparation of this year's Orphan Sunday, Show Hope wants to share five simple ways to help care for orphans: