COLUMBIA/MY BLOCK MUSIC DUO AND WE tv STARS
MARY MARY KICK OFF 2013 WITH GRAMMY & IMAGE AWARD NOMS
NAMED CO-HOSTS OF 2013 STELLAR AWARDS AS WELL AS MOST NOMINATED ARTISTS

AND TOP RATINGS FOR 2ND SEASON TV SERIES

DUO, CD & SINGLE SCORE HIGH RANKINGS IN BILLBOARD YEAR-END 2012 CHARTS AS
GO GET IT REMAINS TOP SELLER

"…infectious melody…well-crafted lyric…funky, energetic style…signature soaring vocals…insinuating groove and uplifting lyric that urges the listener to "Go Get It"
--Billboard Magazine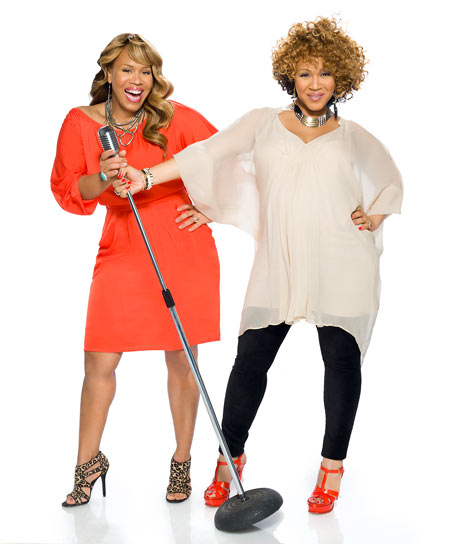 NEWS SOURCE: Plan A Media
January 11, 2013
(January 11th, 2013- New York, NY) Gospel and Urban music's incomparable sister duo, Mary Mary blasts off into 2013, with an ever-expanding list of awards, nominations, high-profile media appearances and growing families.
Showing no signs of fatigue following recent births welcomed by Erica and Tina, their whirlwind careers continue to blaze forward. In 2012, Mary Mary released their chart-topping cd and single of the same name, Go Get It, as WE tv launched their hit series in the spring, and also premiered a second season later in the year. The sisters gave birth within six months of each other, both welcoming healthy bouncing bundles of joy.
In the last few weeks of 2012 Mary Mary, already triple Grammy winners, garnered double Grammy Award Nominations for Best Gospel Song and Best Gospel/Contemporary Christian Music Performance for their chart topping song "Go Get It," also prominently featured in their hit reality series from Season 1.
Multiple NAACP Image Award nominations followed, as Mary Mary received nods for Best Duo, Group or Collaboration and Best Gospel Album (Traditional or Contemporary) for Go Get It. And, in recognition of their nine nominations-the most nominated artists this year--The Stellar Awards invited Erica and Tina to co-host the show. Included among the nine categories honoring Mary Mary are Group/Duo of the Year, Song of the Year, Contemporary Group/Duo of the Year, Contemporary CD of the Year, Urban Inspirational Single or Performance, Special Event CD of the Year, Producer of the Year, Music Video of the Year and Recorded Music Packaging of the Year Stellar Awards will air January 19th on GMC (Gospel Music Channel) at 7 p.m. (EST).
Billboard Magazine ranked Go Get It, the single and cd in the top 5 and top 10 respectively in the magazine's year-end 2012 issue, and also ranked the duo among the top Gospel Albums Artists Best of 2012 chart in the same issue.
"Mary Mary," which airs Thursdays at 9pm ET/PT on WE tv, received a CableFax Award in the faith-based category for Best Show or Series. Interactive One's Digital Gospel Music Awards listed "Go Get It" as Best Gospel Video of the Year.
For more info on Mary Mary visit the JFH Artists Database.