MOODY RADIO HOST AND FRONTIERS RECORDING ARTIST PERRY LaHAIE RELEASES NEW CD, AHEAD, TODAY
Singer/Songwriter's Grace-Compelled World View Permeates New CD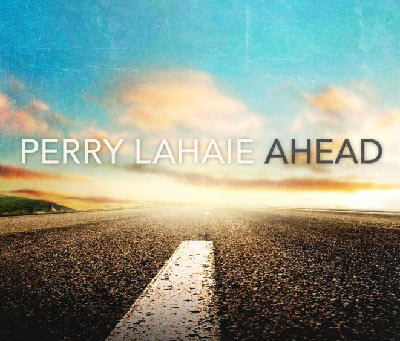 NEWS SOURCE: McCain & Co. PR
March 5, 2013
NASHVILLE, Tenn. (March 5, 2013) - Moody Radio morning drive-time host and Frontiers recording artist Perry LaHaie is releasing his highly-anticipated new CD, Ahead, today. LaHaie, known for his outreach ministry in the Muslim world, says inspiration for the 11-song collection draws heavily on a quote from Dawson Trotman, the founder of the Navigators: "When you can't see very far ahead, go as far ahead as you can see."
"That's why I sing about reaching the nations and that's why I work with Frontiers," LaHaie says. "Although I cannot always see where my path is leading, God has made this very clear: I am compelled to share the Gospel with those who have never heard it. We are taking the Good News to Muslim people groups that have never had a chance to hear about Jesus. Several of the songs on my new CD are directly related to the mission work I do."
LaHaie will be at the National Religious Broadcasters annual convention in Nashville for the release of his CD, where he is meeting top industry leaders, as well as being interviewed by a number of the industry's major media outlets, including Campus Crusade for Christ, Body Builders TV with Dr. Brenda Miller, REV Media Network, MRG Media, and BreatheCast.
Ahead, LaHaie's long-anticipated follow-up to his 2008 debut CD, Endless Fields, continues to expand the singer/songwriter's foray into the realm of guitar-driven, radio-friendly roots rock in the vein of Jason Gray, Andrew Peterson, Bebo Norman and Matt Maher. The new project was helmed by Grammy-winning engineer and producer Andy Hunt (Jaci Velasquez, Olivia Newton-John, Andrew Peterson, Buddy Guy), who encouraged LaHaie to explore new sounds and textures that embellished his bold, Americana style.
"My prayer for this album is that it will encourage listeners to take that next step into the freedom of the Gospel, and to take the next step in being a blessing to the nations," LaHaie says. "I think Dawson Trotman describes the life of faith really well-we take one step at a time in our spiritual journey, which incorporates two facets of our faith: the freedom we have in Christ, and our destiny as followers of Christ to be a blessing to people around us and to the nations."
LaHaie co-wrote a number of the songs on the new project, joining Grammy-nominated songwriter Jeff Pardo and Hunt to write "American Dream," "Unqualified," "Your Own Backyard," "Come Lord," "Laborer's Dream," and the title track. LaHaie also paired with Hunt to write "The End Will Come."
"I felt God was pushing me to collaborate in songwriting, something I'd never done before. So, I stepped out of my comfort zone," says LaHaie. "It was stretching, painful and beautiful to work with these two great Nashville songwriters!"
The album's title track, "Ahead," employs a gentle roots rock feel to underscore the raw dependence on God required for living by faith, and the need for taking one step at a time. "Not a clue what I'm supposed to do. / Seems it's over, seems I am through," LaHaie cries out, before acknowledging the truth that, "You know the plans you have for me. / They're beautiful; they're beautiful."
"What I've discovered on my own spiritual journey is that God doesn't give us the blueprint for His plan," LaHaie muses. "He just gives us light for the next step. At times, I've developed my own 'blueprints,' which have been disappointing failures. But every failure of my own plans has reminded me that God didn't call me to follow a blueprint-He only calls me, and each of us, to take a step of faith. Like Abraham, we don't really know where we are going, but we know the One who gives us light for the next step."
LaHaie explores the antithesis of that philosophy in the Americana-tinged "American Dream," a song that mirrors the temptations of Christ in the wilderness. "You promised me wealth, promised me power and beauty. But what I loved the most is you promised me glory and fame. / After all these years, all I got for all of my chasing Is that I'm broken and tired and empty and so ashamed," LaHaie sings, but then confesses. "You can't fill me up like Mercy in my soul."
LaHaie co-wrote "American Dream" with Hunt and Pardo in a process that he equates to sculpting. "I think it was Michelangelo who said, 'In every block of marble I see a statue. I have only to hew away the rough walls to reveal it to other eyes.'"
In keeping with LaHaie's desire to reach the nations with the Gospel of Christ, LaHaie and Hunt co-wrote the infectious, radio-friendly missions anthem, "The End Will Come," with its bold declaration that "We'll go to every nation, bringing them Your salvation. / Then those who have not been told will finally know."
LaHaie is quick to acknowledge that his passion for evangelism comes from a broken and contrite heart. "I sing a lot about grace because I'm a great sinner who has been forgiven much," says LaHaie. "This grace that has found me compels me to share it with others."
The strings-embellished confessional "Help Me Find My Way," the radio-friendly pop anthem "Your Own Backyard," and the shimmering, plaintive cries of "The Laborer's Prayer" and "Come Lord" all reveal a heart of one beggar who is willing to show another beggar where to find bread.
On the song, "Unqualified," LaHaie sings to those who may feel unqualified to serve God because of some weakness or sin in their past. "The reality," LaHaie says, "is that we are all unqualified and God has taken the gargantuan step to qualify us through the death of His own Son. If God can forgive and use me, He can forgive and use anyone."
LaHaie proves his ability to merge modern musical sensibilities with classic theology with his re-imagined version of the beloved hymn "All Hail the Power of Jesus Name." He extends that concept on the rousing roots rocker "Great Sinner, Great Savior," which draws on the life of 18th century British abolitionist and minister John Newton for its inspiration.
"Toward the end of his life, Newton, the man who wrote the hymn, 'Amazing Grace,' said, 'I am an old man, and I have forgotten many things. But two things I know: I am a great sinner, and Christ is a great savior.' At some point, we all have to make that confession," LaHaie says. "We are all great sinners in need of a great savior. It is in embracing that fact that we can cast away all of our efforts to save ourselves."
While LaHaie has emerged as a singer/songwriter of formidable talent, he says his music is a means to an end, rather than an end in itself.
"Writing songs for me is not a job; it is more like bearing fruit," LaHaie says. "We produced this album to inspire people to appreciate the depths of God's grace, and to recognize the responsibility and privilege of taking that grace to the nations. The love of Christ compels us to go."
About Perry LaHaie:
LaHaie is best known as a recording artist with Frontiers, an international community of people dedicated to inviting Muslims all over the world to follow Jesus. LaHaie uses his platform as a recording artist to challenge believers from across America to take the Gospel to the Muslim world. His upcoming release, Ahead, follows his 2008 debut, Endless Fields, which was produced by Grammy and Dove Award-nominated producer Brian Hardin (FFH, Manic Drive, Vicki Yohe).
LaHaie currently can be heard as an on-air radio personality weekday mornings with 89.3 FM, Moody Radio West Michigan. He is also the host of the nationally syndicated radio feature, "Cast Yourself In," a program that tells amazing stories of how God is working in the Muslim world. "Cast Yourself In" is broadcast on more than 300 stations and translators across the United States, and worldwide through the Internet.
Of his journey of faith that has taken him across the United States, Mexico, Thailand, Turkey, Russia and Belgium, he says, "Jesus has found me. And now He's invited me into this thing that's bigger than me, and not about me - His great work to bless the nations."
Follow Perry LaHaie on Facebook (facebook.com/perry.lahaie).
For more information on LaHaie and Ahead, visit perrylahaie.com. For more information on Frontiers, visit frontiersusa.org. For more information about 89.3 FM, Moody Radio West Michigan, visit moodyradiowestmichigan.fm.
# # #