Sivion Releases First Single from "Group Therapy" Album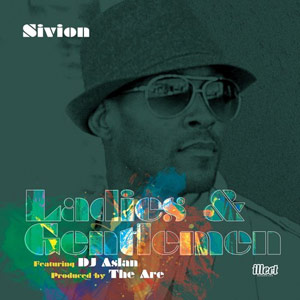 NEWS SOURCE: SOHH PR
September 5, 2013
Sivion and Illect Recordings are proud to release the first single from the much anticipated new album "Group Therapy". "Group Therapy" will release October 15, 2013.
"'Ladies and Gentleman' is basically a call for us to get it together and speak truth regardless of where we are at the moment, or in life in general. The chorus speaks to the need for teachers even in a setting like the club or somewhere that wouldn't normally lend itself to a lesson on the Gospel. We as believers need to be bold to take the message wherever it needs to go and share it with all the ladies, gentlemen, boys and girls regardless of how we expect it to be received. The Bible calls us to go where God says to go, open our mouths, and let Him give us the words that will change lives forever." - Sivion
Check out the track embedded below!
Pre-order "Group Therapy" on iTunes!
The album artwork and digital booklet are done in a superhero / comic book style by Samax Amen. Exclusive to iTunes is an extended 26 page booklet that includes behind the scenes design sketches.
Sivion "Group Therapy" track listing:
1. Ladies and Gentlemen (feat. DJ Aslan)
2. Real Talk (feat. muzeONE, Jurny Big & DJ Sean P)
3. Out to Win (feat. Macho & Manchild)
4. Watch Out (feat. Shames Worthy & Zane One)
5. The Best (feat. DJ Manwell)
6. Free Your Soul (feat. Sojourn & Ahred Strange Indeed of Future Shock)
7. Honey Dew (feat. DJ Sean P)
8. Let's Grow (feat. Eimi Hall & Drue Mitchell)
9. We Got What You Want (feat. Propaganda, Sareem Poems & Crystal Cameron)
10. Telecom (feat. Ozay Moore & DJ Idull)
11. To the Rescue (feat. Sintax the Terrific)
12. One Two (feat. Heather James)
13. Walking Bassline
14. Ask the DeeJay (feat. Ruslan of theBREAX, Kaboose, & Crystal Cameron)
15. Can't Stop Us (feat. Tia Adams & Yung Rick)
16. Dub Season (feat. DFW's Finest) [BONUS TRACK]

Beats by
1 The Are
2 Harry Krum
3, 11 Freddie Bruno
4 PICNICTYME
5 Symbolyc One aka S1
6 Sojourn
7, 13 Theory Hazit
8 Dert
9 Thought P
10 Courtland Urbano
12 Sebmaestria
14 Tha Kracken!
15 Izzy the Kidd
16 M Slago
Cuts
1 DJ Aslan
2, 7 DJ Sean P
5 DJ Manwell
8 Drue Mitchell
10 DJ Idull
# # #