John Elefante's Pro-Life Music Video Goes Viral, Over 100,000 Views in First Five Days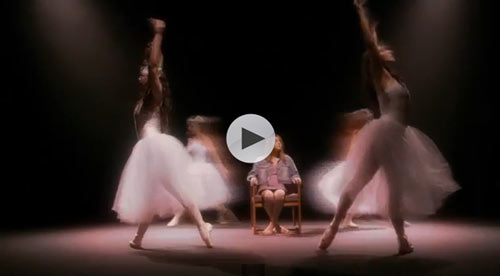 NEWS SOURCE: Nashville PR
September 24, 2013
(NASHVILLE, Tennessee) -- On September 16th, former "Kansas" lead singer and GRAMMY and Dove Award-winning songwriter and producer John Elefante released a music video for the song, "This Time," which was inspired by his adopted daughter Sami's birth. Posted to YouTube and announced on September 16th, the video quickly went viral, with more than 100,000 views in just the first five days.
The song's lyrics are based on the true story of what Sami's 13-year old birth mother might have experienced as "she sat cold in a waiting room, frightened and all alone / knowing that her baby would soon be gone." As the video unfolds, we see the dreams she had of a little girl celebrating her third birthday and growing into a woman through the years, and we hear the voice she heard telling her to "run away / you're not taking her / this time."
"Although I am overwhelmed at our success in such a short period of time, I am not that surprised," says Elefante. "This is a subject that folks are extremely passionate about and I feel this video delivers this powerful message in a way that hasn't been done before. Some have called it the new pro-life anthem."
Elefante has partnered with Online for Life (OFL), an educational non-profit working to rescue babies from abortion so they can live to make their mark on the world. Since the video's release, both Elefante and Online for Life have been inundated with messages from those that were touched, affected, and in some cases, changed by the video. In one particular case, a young girl in dire straits decided not to abort her baby.
"That's what this is all about," says Elefante.
"This Time" as well as Elefante's new album "On my Way to the Sun" are available now at iTunes, Amazon and www.johnelefante.com. Produced by Elefante, the 10-track album is available now from Kingheir Music, Elevate Entertainment and Syntax Distribution.
The 4X GRAMMY Award winner and 5X Dove Award winner is best known for his time as the lead vocalist for the multi-platinum rock outfit Kansas. And fans will be delighted to find that the opening track, "This Is How The Story Goes," reunites Elefante with former Kansas bandmates Rich Williams and David Ragsdale. In addition to Kansas and his solo work, Elefante's extensive resume includes writing and performance contributions on more than 100 albums that shaped popular American music. In 1993, Elefante and his brother Dino founded Sound Kitchen in Franklin, Tennessee, which quickly became the largest recording studio in the southeast and an instant draw for such top acts as Bruce Springsteen, Faith Hill, Tim McGraw, Natalie Grant, Amy Grant, Keith Urban, Third Day, Jewel, Jimmy Buffett, Carrie Underwood, Rascal Flatts, Brad Paisley and many more. For additional information, visit www.johnelefante.com.
Online for Life (OFL) helps connect individuals and families facing an unplanned pregnancy and considering abortion with life-affirming centers that provide caring counsel, free ultrasounds, and complete and accurate medical information, including educating individuals about the emotional and psychological impact of terminating a pregnancy. OFL celebrates life-affirming choices of families on Facebook and via its mobile app. The organization, which went online in early 2010, celebrated its 1,100th baby saved Aug. 21. For additional information, visit www.onlineforlife.org.
###