PopGun Entertainment to Officially Launch in January 2014 with Artist Development Event in Nashville, TN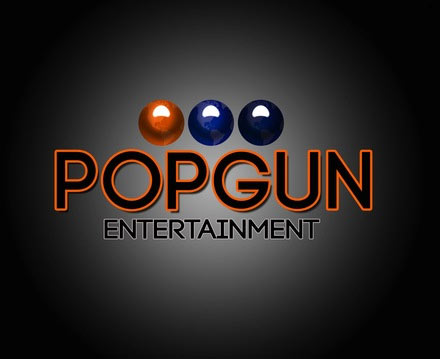 NEWS SOURCE: Bozeman Media
October 28, 2013
Nashville, TN (October 28, 2013) ---- With Nashville, TN developing a larger presence in all genres of music, PopGun Entertainment is providing much-needed assistance for artists that are looking to hone their music skills and learn how to navigate the business side of the industry. PopGun Entertainment is the new company from one of the most talented couples in the entertainment field, Dustin and Lindsey Kirkendall. They saw a need to help artists develop their talent and to provide them opportunities that could lead to a full-fledged and successful music career.
"We've had so much success helping artists get to the next level of their careers, that our music industry friends encouraged us to find a way to do development /talent placement on a larger scale," explain Dustin and Lindsey. "With these events, we believe we've achieved that and the industry seems to agree."
PopGun Entertainment is a full service company that offers artist development, music production and as of January 2014, will be hosting live artist development events in Nashville, TN. One of the major aspects of PopGun's success is their relationship with music industry professionals, as the company is constantly being tapped by managers and A&R reps that are seeking new talent. The monthly events will serve as a bridge to the artist and the industry, to allow up and coming artists/bands the opportunity to network and learn from legitimate industry professionals. At the same time, the events provide a place for booking agents, label executives, artist managers, etc. to meet, mentor and potentially move forward professionally with acts they otherwise wouldn't have access to. PopGun Entertainment's official Artist Development Event premier is scheduled for January 26-27, 2014 at one of Nashville's notable hot spots, The Rutledge, 410 4th Avenue South, Nashville, TN 37201. To register please visit online at www.popgunentertainment.com.
About Lindsey Kirkendall
Lindsey hails from southern California and started in the entertainment business at 14-years-old when she appeared in music videos, commercials and films that featured such major actors as Rachel McAdams, Rob Schneider, Minka Kelley and Blake Shelton. She moved to Nashville in 2005 and focused on a music career. Lindsey performed in various venues, recorded song demos, began songwriting and worked freelance in production for CMT, MTV, Mannatee and Soraya Films. Lindsey is currently the Creative Director/Editor of the trade publication,CCM Indie, and has worked as part of the management team at Patton House Entertainment (Rhett Walker, Rush of Fools, Jimmy Needham). She serves as A&R Consultant for PopGun Entertainment and can be reached at Lindsey@PopGunEntertainment.com or by calling 615.517.2192.
About Dustin Kirkendall
Dustin was born and raised in Knoxville, TN and after becoming a self-trained musician on several instruments, Dustin moved to Nashville in 2005 on the advice of an industry friend, renowned producer Dan Huff (Carrie Underwood, Madonna). Once in Music City, Dustin began touring with bands featuring players from such major acts as One Republic, The Fray, Rebecca Saint James and Tonic. Eventually, Dustin wanted to become more involved with the production side of music so he attended SAE Institute Nashville where he studied audio engineering. He finished top of his class and immediately went to work at Anarchy Studio in Nashville, but the pull of opening his own business led Dustin to eventually start PopGun Studio. During this time, Dustin and Lindsey began their venture into artist development and took on a few new acts which led to one of their bands signing with a major management company. It was this success that prompted them to create PopGun Entertainment. To contact Dustin, please send emails to Dustin@PopGunEntertainment.com or call 615.426.4193.
PopGun Entertainment Testimonials:
"The biggest thing missing in the music industry today is connection. There are too many people making money OFF of artists and not really helping them. I appreciate PopGun Entertainment for putting on this event and giving so much value at such a low cost. I can't wait to meet some great undiscovered talent!" - John Mullins/Senior Director of Writer and Publisher Relations/SESAC
"Working with PopGun was an amazing experience. Dustin helped us not just as musicians, but as artists. He heard things in our music that we didn't even know were there. From song arrangements to guitar tones, he spent time with us and dove into the songs to make sure the heart of our music was represented in the best possible way." - Dylan Whitlow/the Static Trees
"I work with Dustin and Lindsey [PopGun Entertainment] because I love their passion and we share the same heart for educating and empowering the artist to be the best and most successful they can be." - Brett Manning/Celebrity Vocal Coach (Taylor Swift, Keith Urban, Hayley Williams)
"We felt so comfortable working with Dustin and Lindsey. Their experience and knowledge of the music industry was so impressive. Through their relationships and extensive network they were able to land us several showcases with major and independent record labels, and wound up getting us signed to a major management deal with Patton House Entertainment!!! Before PopGun, we weren't sure about our direction or what kind of band we were even going to be, but Dustin and Lindsey took us to the next level and helped us define our sound and style. They setup our photo shoot with the famous "Gray Photography" and they did all of our styling for the shoot and even hired professional hair and makeup. They were by our sides the whole way and we couldn't be more grateful for PopGun Entertainment." - Joey Rose/Red Letter
Recording with Dustin at PopGun Studios was like a dream come true. After several negative experiences with other producers and studios in the past, we were thrilled beyond words to hear the final product. We had never heard ourselves sound so good on CD! We immediately started getting attention from major labels, radio promoters, and even tour companies. Dustin provided a comfortable, fun and relaxing environment that made it easy to be creative and productive. As our Artist Development team, Dustin and Lindsey have done everything from fighting legal battles to directing photo shoots and absolutely everything in between. They have been essential to our growth and development as songwriters, performers and artists. We are a different band today because of PopGun Entertainment." - Joey Cefalu/Kindred
"This event is a great way for the artist to connect with the industry, not to mention it's a gold mine for A&R reps and managers to discover new artists/bands." - Eric Nordhoff /CEO /Go Global Entertainment