Daily Disciples Ministries Announces Partnership with International Worship Artist David M. Edwards for the Power of Friendship Women's Tour 2014 and Online Educational Worship Initiative
David M. Edwards, acclaimed worship pastor/leader, author and recording artist, leaves his post as the Creative Director of Regent University's International Center for Worship to be the featured worship leader for the Daily Disciples Ministries national tour and spearhead their new online worship program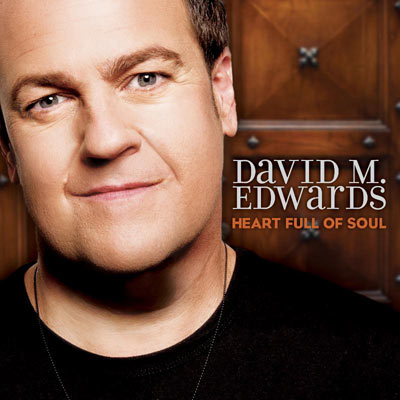 NEWS SOURCE: TKO Marketing
January 13, 2014
San Diego, CA - January 2014- Daily Disciples Ministries and David M. Edwards are pleased to announce their partnership in launching a national tour of women's conferences throughout 2014 sponsored by Salem Communications. Hosted by Bobbye Brooks and Tonilee Adamson, the "Power of Friendship" is a one-day conference designed to help women learn how to cultivate positive relationships and friends for life. The tour takes place in over 20 major US cities beginning February 2014 and running through November.
Vocalist, musician David M. Edwards is a man driven by a passion to see people enter into the presence of God and driven to see and be a part of a new generation. David has had a lifetime full of experiences shaping him into the teacher, writer, pastor, and worshiper that he is today. David's newest Gospel CD "Heart Full Of Soul" is the tour's signature worship CD, featuring the track, "The Same Spirit" as the event theme song. "Heart Full of Soul" is on Maranatha! Music label and distributed by EMI CMG. David's heart for worship, along with his inspiring music and songs, will be a highlight for all of the conferences.
David's background speaks volumes, having served as senior pastor at a multicultural church for 15 years, worship leader around the world, and founding Creative Director of Regent University's International Center for Worship for the past 5 years he brings a unique perspective to his ministry role. Edwards is leaving his post at the International Center for Worship and moving forward in a new direction with Daily Disciples Ministries of Southern California, bringing all of his talents and experience to create a dynamic, life-changing worship experience both on tour and online. David has worked with prolific songwriters and artists such as Margaret Becker, Ginny Owens, Chris Eaton, Steve Hindalong, Tommy Walker, Natalie Grant, Kathy Troccolli, Michael Farren, Caleb Quaye, John Hartley, Regi Stone and others, and has had his songs recorded by numerous artists as well as his own projects.
"We are honored to have David as our worship leader for this national tour and we plan on having a long future with him, as Daily Disciples Ministries continues to expand throughout the world," states President & CEO, Tonilee Adamson. Co-founders, Bobbye and Tonilee have hosted numerous women's events across the United States for over ten years and are joining several global Christian organizations in reaching an International audience of all backgrounds.
Information about Daily Disciples Ministries, the Power of Friendship Tour and David M. Edwards can be found at www.DailyDisciples.org. David's music, calendar and bio are online at www.DavidMEdwards.com
About Daily Disciples Ministries:
Daily Disciples Ministries, Inc. (http://www.DailyDisciples.org), founded by Bobbye Brooks and Tonilee Adamson in 2002, is a 501(c)(3) non-profit organization with a global audience. Bobbye and Tonilee have authored 25 Bible Studies, 4 books, numerous videos, DVDs, CDs, Discipleship Programs, Daily Devotions and have hosted a weekend radio program in San Diego, California since 2004. Using online, social media tools as well as "live" events, Daily Disciples Ministries continue to teach women across the world.
About David M. Edwards:
David M. Edwards is a highly accomplished musician, singer, songwriter, author, pastor and worship leader."Heart Full Of Soul" is David's 10th recording project and has written over 400 worship songs winning numerous awards and recognitions. His critically acclaimed book Worship 365: The Power of a Worshiping Life is just one of his written accomplishments, others include: Faithfully Yours: Psalms Series, Create In Me, Enter His Gates, and As High As The Heavens and Worship Through TheSeasons With God Series, Season of Provision (Harvest), Season of Promise (Advent), Season of Passion (Easter) and Season of Power (Pentecost)". David is general editor of the Holman CSB Personal Worship Bible and is an official spokesman for the Bible League, one of the world's largest evangelical, non-denominational Scripture placement agencies. In 2008, Baker Books released, Encountering God: Ten Ways To Experience His Presence.