Phil Wickham Ascends to First Career No. 1 Single
with "This Is Amazing Grace" Topping
National Christian Audience Chart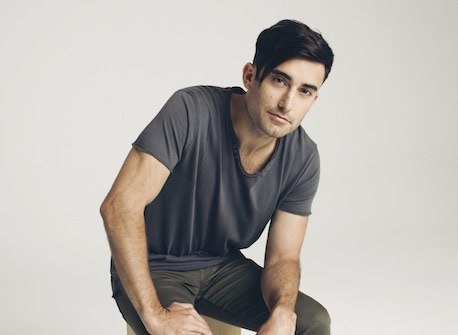 NEWS SOURCE: The M Collective
February 25, 2014
Nashville, Tenn. (February 25, 2014) - Critically acclaimed singer/songwriter and worship leader Phil Wickham has impressed critics, fans and industry professionals alike on the performance of his latest album, The Ascension. The ninth album of his decade-long career gave Wickham his best street week debut ever, landing at No. 2 on the Billboard Christian Albums Chart and the Top 40 on the Billboard 200. The first single off the album, "This Is Amazing Grace," has embraced its own ascension, making its way up the charts to the No. 1 spot Billboard's National Christian Audience Chart this week. The No. 1 is the first of Wickham's career.
"This Is Amazing Grace was written to give the church a new song to both worship through and sing together," said Phil Wickham. "It's been awesome to see the way that this song has been impacting Christian radio listeners, and I'm honored to be a part of the work God is doing through it."
"This Is Amazing Grace," which was penned with the help of producer Pete Kipley (MercyMe, Matthew West), also landed the No. 1 spot on the Christian AC Monitored and Christian AC Indicator Charts. In addition, Wickham has achieved an impressive presence on iTunes®, consistently holding a Top 5 position on the iTunes® Christian & Gospel Songs Chart. The Ascension reveals a compelling compilation of powerful and melodic tracks inspired by the Songs of Ascent passages found in the book of Psalms.
Since last fall, Wickham has released an official music video and lyric video for "This Is Amazing Grace," racking up over half a million cumulative views. To watch the videos, visit:
"This Is Amazing Grace" Live Music Video
http://www.youtube.com/watch?v=XFRjr_x-yxU
"This Is Amazing Grace" Official Lyric Video
http://www.youtube.com/watch?v=rjXjkbODrro
About Phil Wickham:
Phil Wickham is at his core a humble and sincere artist who writes songs and worships God using the medium of music. It is with that brush that he paints images of a loving and creative God across the canvases of listeners' hearts and minds. The evidence of this gift has been apparent on all four of his critically acclaimed efforts: Phil Wickham (2006), Cannons (2007), Heaven & Earth (2009), Response (2011) and The Ascension (2013). Wickham's latest release debuted at the No. 2 spot on the Soundscan Christian Albums Chart and in the Top 40 on the Billboard 200.
[Get Connected with Phil Wickham]
Website // www.philwickham.com
Twitter // www.twitter.com/philwickham
Facebook // www.facebook.com/philwickham
YouTube // www.youtube.com/user/PhilWickhamVEVO
###
For more info on Phil Wickham visit the JFH Artists Database.