NO "SHADES OF GREY" WITH PORNOGRAPHY-- ONLY BLACK & WHITE SAYS GRAMMY AWARD WINNER REBECCA ST. JAMES
NEW FICTION OFFERS INSPIRATION IN THE FACE OF RISING CULTURE OF 'ACCEPTABLE PORN'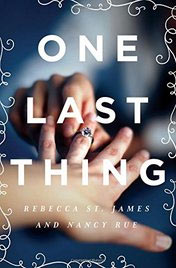 NEWS SOURCE: MorningStar PR
March 10, 2015
(Nashville, Tennessee) -March 10, 2015) -Against the backdrop of the recent box office tidal wave of media coverage and audiences for "Fifty Shades of Grey," the film adaptation of British author E.L. James' blockbuster book trilogy, "acceptable porn" is infiltrating as never before our daily conversations, cultural outlook-and too often personal relationships--says Christian Grammy Award winner and best-selling author, Rebecca St. James.
Long an outspoken media voice for' faith and values' issues, St, James is talking this week about her own just released new book, hitting bookshelves this week.
The book, "One Last Thing," brings readers another view of pornography-this one the fictional recount of a young couple whose relationship is tragically shattered by hidden addiction.
"There is no 'grey 'area," noted St. James in a recent interview. "Pornography is an issue that unfortunately ultimately ends up bringing abuse of women into an arena of being more openly acceptable.By calling it what it is, we know that pornography is an abuse of women that causes them to be objectified and often leads to violence in real life. Unfortunately, films like "Fifty Shades of Grey" bring abuse out of the shadows and make it seem normal or even desirable and intriguing, creating even more of a lure in today's culture."
Statistics prove her point to be valid. In a recent study published by the Huffington Post, porn sites now reportedly get more visitors each month than Netflix, Amazon, and Twitter combined-more than 450 million unique visitors monthly. Now a 13 billion dollar a year industry, more than 30% of internet bandwidth is devoted to pornography, with an estimated 70% of men and 30% of women admitting to regularly viewing online. The initial age of exposure is now 11 with 90% of teens saying they have viewed sexually explicit materials, a statistic St. James finds particularly troubling.
She feels that her teaming with co-author Nancy Rue on the new book offers inspirational content that will encourage and empower readers to handle the real life challenges of pornography that are daily at hand.
"When I found I had an opportunity to collaborate on a series of Christian books with a writer of the caliber of Nancy Rue, I really had the vision for us to create a series of books promoting topics that are culturally relevant," she notes. " I think sometimes when you broach topics such as self-abuse, abortion and pornography,as we individually have on the three books we've worked on together, you realize that a lot of people need practical emotional and spiritiual help in these areas. The books are written as fiction but are filled with truth on how to handle tough issues in life in self-affirming ways that are positive and empowering."
Rebecca is particularly hopeful "One Last Thing" will shine light in the dark recesses of pornography. She notes: "This book has a very compelling quality that I think will draw readers with both the reality and courage needed to handle the real life challenges of hidden addiction through God's lens of love and redemptive values."
"One Last Thing" releases nationally on March 10 in paperback from Thomas Nelson and is now available in bookstores and through online book retailers.
About Rebecca St.James: Rebecca is both a Grammy and Dove Award winning Christian singer anda best-selling author whose books include Wait For Me and What Is He Thinking? Her leading role in the pro-life film Sarah's Choice won critical acclaim..Australian born, she has been an outspoken media voice nationally on both women's and faith and values issues. Twitter: @RebeccaStJames. Facebook: RSJames.
About Nancy Rue: Nancy Rue is the best-selling author of more than 100 books for teens and adults-two of which have won the coveted Christy Award. Nancy is a popular speaker and frequent radio resource on women's issues. She has co-authored three books with Rebecca St, James: Sarah's Choice, The Mercifui Scar, and One Last Thing, all published by Thomas Nelson Twitter: @NNRue. Facebook: nnrue
- ### -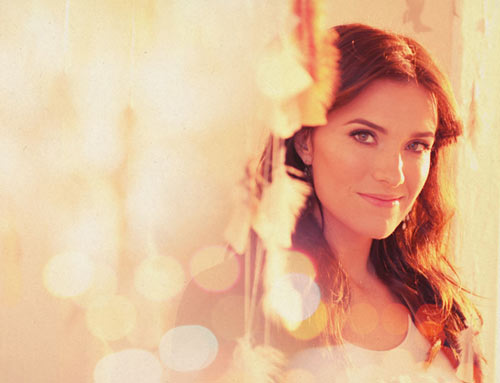 For more info on Rebecca St. James visit the JFH Artists Database.