FOREVERMORE
DROP VIDEO FOR "NASCENT"
NEW ALBUM INTEGRAL OUT JULY 22
(SOLID STATE RECORDS)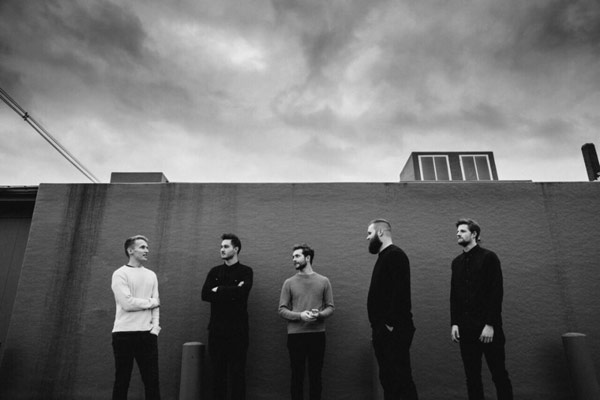 NEWS SOURCE: JG PR
June 10, 2016
Indianapolis metal-core quintet Forevermore have dropped a new video this morning. "Nascent" (Directed and edited by Orie McGinness and Bryan Kirks at Enlighten Creative Studios) the first taste from the group's forthcoming album Integral, which drops on July 22nd via Solid State Records.
An elephantine track, the song is propelled by metal brawn delivered with hardcore brevity. Equally solid is the band's message for the song and the album. As guitarist Jared Storm reveals "the concept behind Integral has to do with the development of the human mind – how it changes and evolves over time. It is based on the theory of Spiral Dynamics, which tells us that humanity has gone through a series of major shifts in our way of thinking. The record follows the perspective of a man who has been granted immortality, allowing him to witness and embody these shifts in thought patterns through each stage of human history."
"Nascent" is the first song on the album and represents the most basic mode of consciousness, that of survival. Storm elaborates "In the theory of Spiral Dynamics this mode is referred to as the 'Beige Mode' where most of our mental energy is directed towards survival. Millions of people across the globe are still forced into this mental state due to extreme stress or trauma: mentally ill street people, victims of famine and warfare, sufferers of extreme poverty and deprivation, etc. One of our goals with this song and video is to call attention to the plight of people forced to revert into this mode and to shed light on how people in later modes of Spiral Dynamics can be contributing to this mental regression."
Watch official video for "Nascent" here:
Though an ambitious concept for a metal-core album, drummer Sammy Vaughn relates "our audience seems to span people who dig technical playing to those who just enjoy metal. You can still appreciate the album fully without knowing anything about the concept and philosophy behind it."
Forevermore is rounded out by Michael Taylor (guitar/vocals), Haydan Darnall (bass) and Kramer Lowe (vocals, formerly of Onward To Olympas). Originally forming in 2009, the group released two independent albums before signing to Solid State Records. Their label debut Telos was released in 2014 and tours followed with groups including Norma Jean, Emery, Sleeping Giant, He is Legend, Red Jumpsuit Apparatus, Wolves at the Gate, & I, The Breather.
Pre-order Integral here: http://smarturl.it/solidstore
More Info: http://www.forevermoreband.com/
###
For more info on Forevermore visit the JFH Artists Database.