ELECTRO-POP/DANCE ARTIST GAWVI RELEASES HOLDING HUE, FOLLOW UP TO HIS #2 DANCE/ELECTRONIC BILLBOARD CHARTING EP LOST IN HUE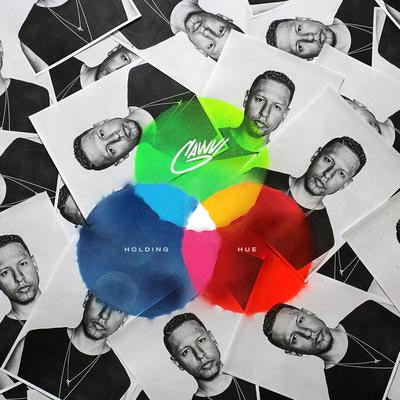 NEWS SOURCE: Reach Records
September 9, 2016
(Atlanta, GA - September 9, 2016) - Critically acclaimed hip-hop producer, and now fully-fledged electro-pop/dance artist, GAWVI, returns with his second solo EP, Holding Hue. Released via Reach Records, Holding Hue is the follow up EP to GAWVI's Lost In Hue, which debuted as the Billboard's No. 2 Dance/Electronic album last month.
STREAM: HOLDING HUE - GAWVI (Spotify)
DOWNLOAD: HOLDING HUE - GAWVI (iTunes)
After releasing his first four-track EP Lost In Hue to great reception, GAWVI now returns with another four sublime tracks that showcase both his creative flair, and versatile production. First up is the lead track "Desire." With a nod to his hip-hop roots, the track neatly blends the aesthetics of the genre with elements of tropical house and R&B. Featuring the sublime vocals of Darrein Safron and a playful melodic top-line, "Desire" has the catchiness of a pop track while having the raw emotion of a soulful R&B jam.
With the impassioned vocals of Jocelyn Bowman, "Still Got Me" keeps the energy high with a switch to a double tempo middle eight, before "Don't Have To Feel Sorry" takes things into more relaxed realms. Rounding the EP off is "Free," a moombahton and caribbean influenced dance track that brims with positive vibes at every turn. GAWVI explains the meaning behind the track; "It's about wanting to be free from everything that's holding us captive, whether it be our thoughts or our circumstances."
Treating fans to four tracks across the pop, dance and hip-hop genre spectrum, GAWVI has successfully continued his progression into new musical territories. Stay up to date with all new GAWVI announcements on GAWVI.com.
About GAWVI: GAWVI is an American electro-pop artist, DJ and award-winning music producer, born to an El Salvadorian father and a Dominican mother. After working under the tutelage of hit makers Rodney Jerkins and Pharrell, GAWVI grew a vision for his own art, merging hip-hop, pop and electro, to create a sound with a uniquely global appeal. GAWVI has produced a host of critically acclaimed hip-hop albums and Billboard charting singles, including the GRAMMY Award-winning album Anomaly. His work was performed on NBC's The Tonight Show Starring Jimmy Fallon and has been praised by the likes of MTV, VH1, BET, Fuse, Esquire, EDM Nations, Magnetic Mag and VIBE. GAWVI's debut EP Lost In Hue and his follow up EP Holding Hue is available now with Reach Records.
###