Christy Nockels To Debut First Ever Christmas Record
The Thrill Of Hope November 4
Self-funded project supported by hundreds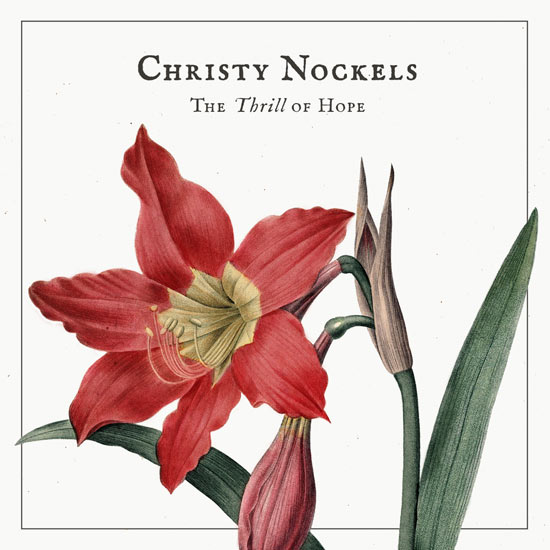 NEWS SOURCE: The M Collective
September 27, 2016
Nashville, Tenn. (Sept. 27, 2016) - Inspired to share her first Christmas album with the world, Christy Nockels will unveil The Thrill Of Hope on November 4. The Thrill Of Hope introduces Nockels' take on holiday classics mixed with original songs, including "Song In The Air," "Wrap This One Up," Amaryllis" and "Our Christmas Song," penned originally. The album is steeped in scriptural references from Isaiah, Genesis, Micah and more, along with family memories as Nockels invited other family members to take part in the project as well. Nockels worked with husband Nathan Nockels (Passion, Matt Redman, Laura Story) to create the LP.

"'The thrill of hope' I thought to myself…this story is worth telling, yet again," shares Nockels. "My hope is also that someone will be sitting in traffic on a cold, winter night on the way home from work and literally be moved by the Holy Spirit that our King has come, that He's with us now and He's making all things new again. After all, that's the thrill of hope!"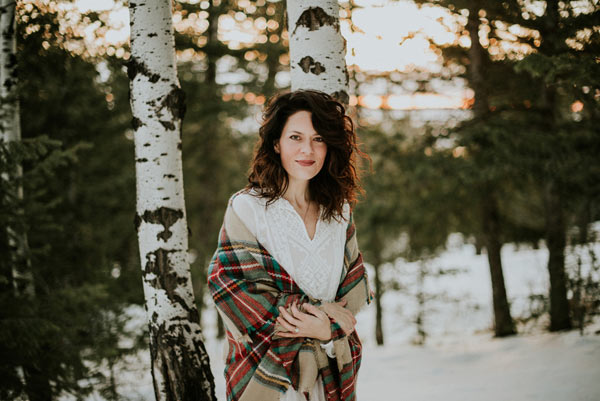 The three time GMA Dove Award winner self-funded the holiday project through the support of over eight hundred fans on her website. Offering items and perks availble for purchase such as handcrafted silver spoons, signed copies of the record and more, Nockels went above and beyond expectations, raising over 100% of the funding goal.


"
It's hard to put into words what it's like to put your heart out there for everyone to see and say 'Can you guys help make this dream a reality?'" says Nockels. "
My secret hope all along is that people will hear it and feel like they got to invest in unfolding, in a new way, the greatest rescue story of all time… Almost like commissioning a painting, I pray that people feel a sense of 'I get to be apart of that!'"


For more information on The Thrill Of Hope, visit www.christynockels.com/christmas.

The Thrill Of Hope Tracklisting
1. The King Is Coming Prelude
2. Advent Hymn
3. O Come O Come Emmanuel
4. Hark! The Herald Angels Sing O Come Let Us Adore Him
5. Angels' Lullaby (Mary's Song)
6.
Song in the Air (Featuring Chris McClarney)
7. Dance At Migdal Eder
8. Wrap This One Up
9. O Holy Night
10. Amaryllis
11. Silent Night (Holding Us Now)
12. Our Christmas Song Make Good Your Christmas Day
13. Have Yourself A Merry Little Christmas
14. Joy To The World The King Is Coming
About Christy Nockels:

Christy Nockels is a worship leader/singer-songwriter who lives Nashville, Tenn. with her producer husband Nathan Nockels (Passion, Matt Redman, Laura Story), and their three children. Christy and Nathan toured nationwide for several years as the duo Watermark, recording four acclaimed albums together. In 2009, Christy released her first ever solo album, Life Light Up followed by a 2012 sophomore release Into The Glorious and a critically acclaimed live worship album Let It Be Jesus in 2015. With GMA Dove Awards to her name, Nockels will unveil the first Christmas project, The Thrill Of Hope, of her career in the fall of 2016.
###
For more info on Christy Nockels visit the JFH Artists Database.