Noah Cleveland Declares "My Savior Lives!"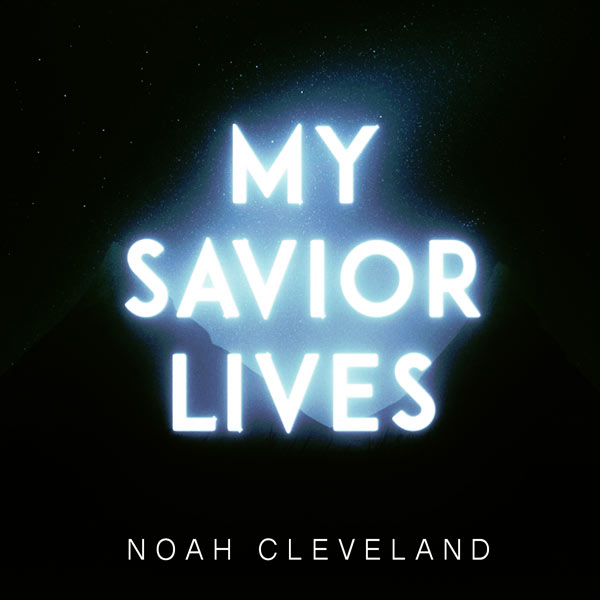 NEWS SOURCE: Artist Garden
January 24, 2018
NASHVILLE, Tenn. January 24, 2018 —Artist Garden Entertainment recording artist, Noah Cleveland, impacts Christian radio this week with his new Christian anthem "My Savior Lives."
The new single, co-written with Tony Wood, has been a work in progress for three years. Artist Garden's Keith Stancil shares "from the time I heard the initial demo of 'My Savior Lives,' I knew there was something special about this song. I didn't expect it to take a three year journey but God obviously had other plans." The song was initially produced by Nathan Nockles ( Passion, Chris Tomlin) then re-produced by Ed & Scott Cash (Chris Tomlin, Matthew West) and re-produced a third time by artist/producer Matthew Parker. Stancil explained "All three stellar producers added some of their DNA to the song but we were determined for it to the best it could be before shipping to radio. Several labels wanted the song for their artists but we held out as we felt it was meant to be Noah's anthem to sing."
"Followers of Jesus are the only people who can declare 'My Savior Lives' " states Noah Cleveland. "The resurrection is what our entire faith is built upon. I want to take the torch the disciples first lit and carry it to the world declaring the incredible message with this song!"

Based in McDonough, GA, Noah Cleveland and wife Ivy travel the country leading worship and performing concerts for conferences, festivals and churches. Noah recently released his first book, Church With No Walls, which is a 21 Day Challenge to get outside the walls of the church to share the Gospel and be the hands and feet of Jesus to the world.
For further information, visit noahcleveland.com or contact Artist Garden Entertainment.
###