CHASING VICTORY RELEASE NEW SONG

COMEBACK EP OUT NEXT FRIDAY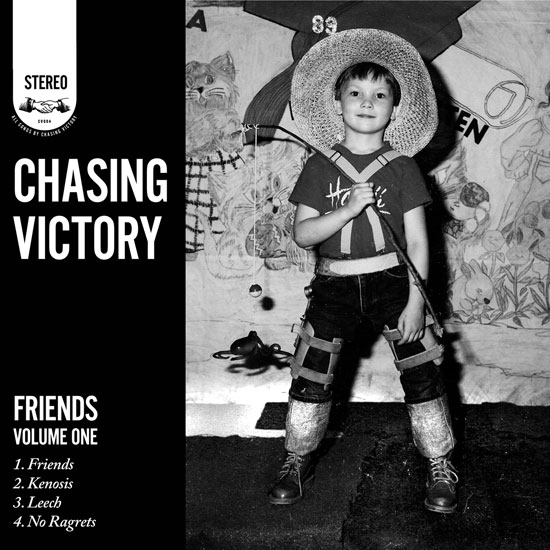 NEWS SOURCE: past the bright lights PR
February 1, 2018
2000s post-hardcore band CHASING VICTORY have released the second single from their comeback EP, Friends. Titled "Kenosis," the track is exclusively premiering on r/posthardcore, which is home to a vibrant community of new and old lovers of the genre.
Friends is due out next Friday, February 9th. In case you missed it, hear the effort's title track now. Additionally, the band are encouraging fans to pick up something from their recently launched webstore, which is filled with brand new CHASING VICTORY items.
Track listing:

1. Friends
2. Kenosis
3. Leech
4. No Ragrets

Biography:

CHASING VICTORY originally formed in 2001, but wasn't consistently active until 2003. A year later in 2004 they released their debut EP, A Not So Tragic Cover-Up on Mono Vs Stereo. They returned in 2005 with a more refined musical approach on their debut full-length album, I Call This Abandonment. The album has developed a legacy over the last 13 years, even being cited as influential by Bring Me The Horizon vocalist Oli Sykes.

In 2007 the band released their second full-length album, Fiends. Though they announced their breakup later that year, they played sporadic shows in 2008. After a solo reunion show in 2014, they released a stand-alone single, "She Haunts Me," in the fall of 2016, which featured I Am Terrified vocalist Patrick Schefano.
###
For more info on Chasing Victory, visit the JFH Artists Database.