Cory Asbury's Chart Topping Reckless Love
Brings Forth Top Single
"Reckless Love" Quickly Climbs Charts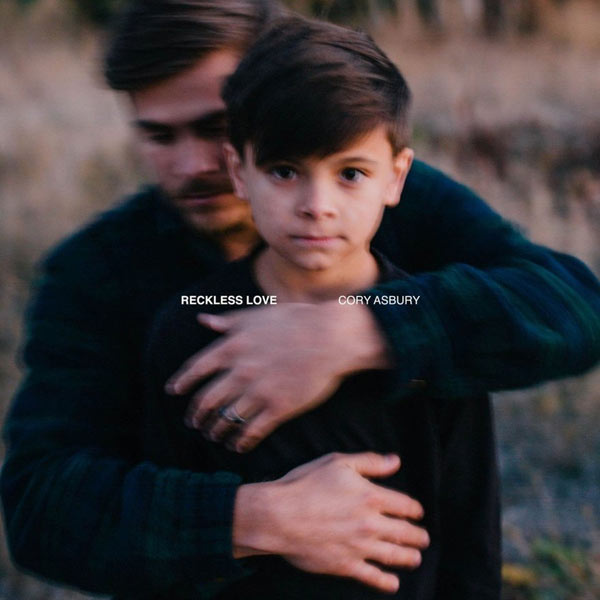 NEWS SOURCE: The M Collective
March 21, 2018
Nashville, Tenn. (Mar. 21, 2018) – Cory Asbury's No. 1 album Reckless Love is continuing to invigorate listeners. The title track just took top honors on Billboard's Hot Christian Songs Chart adding to his 10 song collection which debuted atop Billboard's Top Christian Albums Chart upon its release in late January. Radio audiences are resounding; "Reckless Love" is currently No. 5 at Christian Airplay, No. 8 at AC Indicator and No. 11 on both the AC Monitored and CHR Indicator Charts. Asbury will perform the song CBN heralds as the "worship song sweeping the globe" on The 700 Club on Good Friday, Mar. 30 (check here for your local listing).
Reckless Love draws from the lessons learned in the sojourn from boyhood to manhood, and the organic, soulful discovery whole-hearted telling of an essential story in Scripture: a Father's desire for connection with the ones he made, knows and relentlessly loves. To experience Bethel Music on tour, stay tuned to Bethel Music Online.

To experience Reckless Love, click here.
About Cory Asbury:
Asbury joined Bethel Music three years ago and was featured on the collective's Have it All album. His previous solo releases include worship anthems such as "Where I Belong," "So Good to Me," "Always Faithful" and "Jesus, Let Me See Your Eyes." In January of 2018, Asbury released Reckless Love which topped the Billboard Top Christian Albums Chart. The title track also hit No. 1 on Billboard's Hot Christian Songs Chart, and is continuing to make an impact at radio. Asbury serves as the Worship Pastor at the Radiant Church in Michigan where he and his wife Anna have a family of three.

Get Connected With Cory Asbury
Website // www.bethelmusic.com
Facebook // www.facebook.com/coryasburymusic
Twitter // www.twitter.com/coryasbury
Instagram // www.instagram.com/coryasbury
YouTube // www.youtube.com/bethelmusic

About Bethel Music:
Bethel Music is a worship ministry that formed as an organic extension of Bethel Church in Redding, CA. Over the last seven years, Bethel Music has grown from being a local church music ministry to becoming a global outreach featuring a cadre of songwriters and worship leaders, with both online and on-campus worship schools. The Bethel Music Artist Collective includes Brian and Jenn Johnson, Jeremy Riddle, Steffany Gretzinger, Amanda Cook, Jonathan David and Melissa Helser, Leeland, Matt Stinton, Hunter Thompson, Paul and Hannah McClure, Kalley Heiligenthal, Josh Baldwin, Cory Asbury and Kristene DiMarco. Together these artists have six acclaimed albums that all went to the top of Billboard's Top Christian Albums chart, in addition to four GMA Dove Awards and a GMA Covenant Award. Bethel Music's multi-artist double-disc live recording Have It All (2016) hit No. 1 on the overall iTunes Albums chart and No. 6 on Billboard's Top Albums chart, becoming Bethel Music's highest retail debut on the charts ever. Starlight, Bethel Music's first full-length album recorded live on tour, is among their latest to top the chart.

The heart of Bethel Music is to be a steward of the worship being created and released at Bethel Church, making it a resource available to the world. In addition to thousands of people that attend Bethel's weekly worship services, another 350,000 plus people subscribe to the online stream of the services at www.ibethel.tv. WorshipU, Bethel Church's online school of worship, features ongoing training programs underneath seasoned instructors, with tracks including worship leader, songwriter, sound engineer, team essentials, producing a song and worship fundamentals, available at www.worshipu.com. More about Bethel Music can be found at www.bethelmusic.com.

Get Connected With Bethel Music
Website // www.bethelmusic.com
Facebook // www.facebook.com/bethelmusic
Twitter // www.twitter.com/bethelmusic
Instagram // www.instagram.com/bethelmusic
YouTube // www.youtube.com/bethelmusic
###