Integrity Music Welcomes Worship Artist Martin Smith,
Announces Release Of Smith's First Live Album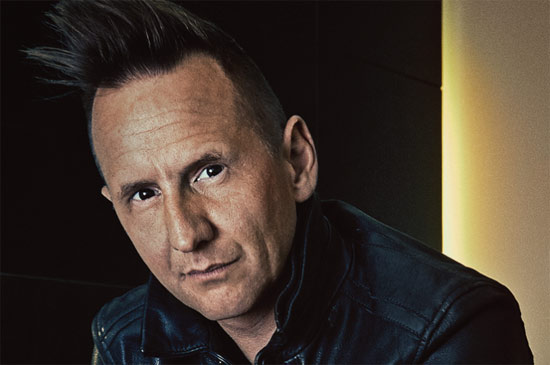 NEWS SOURCE: Integrity Music
June 26, 2018
Integrity Music welcomes renowned British worship artist, songwriter and producer Martin Smith and announces the July 13 release of Smith's first live album, Love Song For A City.
Whether as frontman of the groundbreaking modern worship band Delirious?, lead singer of Army Of Bones or performing solo, Smith has been involved with almost every aspect of the modern worship movement. His songs, including "Did You Feel The Mountains Tremble?," "Waiting Here For You," "I Could Sing Of Your Love Forever" and "History Maker," have connected generations and inspired and influenced worship leaders and worshippers alike.
"Having been part of Martin's journey since our days together at Furious Records, it's especially meaningful to me that he would continue to entrust his craft to Integrity Music over this next season," says Jonathan Brown, President of Integrity Music. "Martin's songs and music have had a significant impact on my life and the lives of countless others."
Phil Loose, Vice President and Managing Director for Integrity's European operations adds: "It's a privilege for Integrity to be working with Martin, whose restless creativity promises to surprise us all over again. As we enter this new season together, we look forward to seeing his songs unite the church in worship."
Smith, who is based in Brighton, U.K., is part of the Bright City worship team at St. Peter's Church. For more information, including tour dates, visit MartinSmith.tv or follow him on Twitter and Instagram @MartinSmithTV.
Integrity Music is part of the David C Cook family, a nonprofit global resource provider serving the Church with life-transforming materials. With offices in Nashville, Tennessee (US) and Eastbourne, East Sussex (UK), Integrity is committed to taking songs of substance to the local church and its leaders around the world. Integrity publishes many of the top songs in the Church, including "Great Are You Lord," "Revelation Song," "Open The Eyes Of My Heart," "In Christ Alone," "10,000 Reasons," "Here I Am To Worship," "The Lion And The Lamb," "Great I Am," and "We Believe," among others. Additional information is available at www.integritymusic.com.
###
For more info on Martin Smith, visit the JFH Artists Database.