MOSAIC MSC'S NEW ALBUM "HEAVEN" OUT TODAY; FIRST-EVER HEADLINE TOUR KICKS OFF SEPTEMBER 21
Group Builds on Global Success of Breakout Single "Tremble" and Triple Dove Award Nominations with Debut Full-Length Studio Recording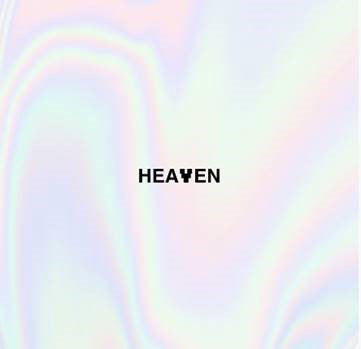 NEWS SOURCE: Rogers & Cowan PR
September 14, 2018
LOS ANGELES (Sept. 14, 2018) — Mosaic MSC, the worship and heartbeat behind Mosaic, a church movement started in the heart of Hollywood with campuses across Los Angeles, Orange County, and Mexico City, releases their third career album "HEAVEN." Available today on Apple Music, Spotify, Amazon and anywhere else music is digitally sold, the compilation builds on the global success of "Tremble," MSC's biggest hit single to date that garnered the group recent Dove Award nominations for Worship Song of the Year and Worship Recorded Song of the Year, as well as a nod in the coveted New Artist of the Year category. MSC will embark on their first-ever U.S. headline HEAVEN Tour on Sept. 21 in support of the new album.
"HEAVEN" features a collective of some of Los Angeles' most talented and culturally diverse singers and musicians, including 2017 Grammy-nominated Chad Copelin who co-produced "HEAVEN" alongside Mosaic Worship Pastor Mariah McManus. Copelinhas engineered recordings for Christina Perri, Kelly Clarkson, Third Eye Blind, and such indie greats as Sports and Sufjan Stevens.
MSC's signature atmospheric and electronica driven pop/rock style, paired with their ability to produce powerful worship anthems that connect to the hearts of listeners, are woven throughout the seven tracks that make up "HEAVEN."
Mariah McManus, who grew up in the church, explains that the album's concept allows people to understand and experience heaven in multiple ways – including as an intimate experience we can enjoy and partake in, in the here and now.
"Heaven is not just something that we're longing for and looking to, but that we can bring on earth," says McManus. "It's not always about a destination and getting caught up in where we're going, but about pulling people to where we are now. When people carry heaven with them, it looks like and manifests as peace and kindness to others."
With over 50 million streams and 860,000 monthly listeners on Spotify in over 50 countries, the worship movement born out of Mosaic Los Angeles, continues to impact millions through their unique way of painting the musical soundscape of the current culture with their projects and shows across the globe.
For more information on Mosaic MSC:
Website: https://www.mosaicmsc.com/
Facebook: https://www.facebook.com/MosaicMsc/
Instagram: https://www.instagram.com/mosaicmsc/
Twitter: https://twitter.com/MOSAICMSC
YouTube: https://www.youtube.com/channel/UCBXMiGbB2H78hq2Uc9Owxaw
Spotify https://open.spotify.com/artist/4hAridhpYF50cbO6o7jB3b?si=HBv71EvvT3OyhTi6xuANyA
About Mosaic MSC
Mosaic MSC is the worship movement born out of Mosaic in Los Angeles, founded by cultural pioneer and best-selling author Erwin McManus. Comprised of a collective of young people that carries the culture of Mosaic, MSC represents the versatile sound of the city and growth of the church in worship expression. Their first album "LIVE IN LA" (2015) released independently and debuted at No. 2 on the iTunes Christian & Gospel chart with single "NVR STP" landing in the Top 10 on the same chart and streaming with success on every major digital platform. MSC's latest project and Essential Worship label debut, "GLORY & WONDER" (2016), spawned multiple chart placements hitting No. 2 on iTunes Christian & Gospel chart with breakout single, "Tremble" landing in the Top 20 on Billboard's Christian chart.
###